Hello folks! It's been a week of joy and festivities. In fact, the Diwali fever doesn't seem to end. While those meetings with friends and family filled your heart with love and compassion, the savoury treats may have taken your calorie intake and weight management goals beyond control. Along with this, you may fear gaining back the unwanted weight you have lost recently after long months of workouts and diets. But, do you know that certain herbal supplements such as apple cider vinegar may come to your rescue like a pro when it comes to metabolism regulation and instigating quick weight loss naturally. I found this interesting information while searching for effective remedies for weight management and overall wellbeing and thought of discussing some of its best benefits for you. Let's begin!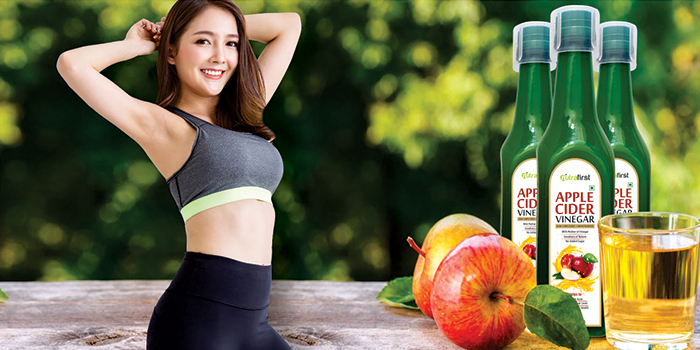 What is Apple Cider Vinegar?
Apple cider vinegar (ACV) is referred to as a sour-tasting wine made by fermenting high-quality apples with yeast and good bacteria for weeks. Raw, unfiltered, and unprocessed apple cider vinegar, or ACV, in short, comes packed with a cloudy mass known as 'mother,' which is a colony of good bacteria, proteins, and enzymes formed during fermentation. Over the years, this magical potion has garnered a huge fan base for the amazing health benefits it offers. Not only its healthy properties but this natural vinegar is admired in the culinary world for its versatile use as well. But considering health over taste buds, let's check out the best health benefits one can reap by making this amazing liquid a part of their fitness regimes.
Benefits of Apple Cider Vinegar-
Well, it's a time to remember some lessons you learned in school on how including an apple in your diet can help you fend off a variety of maladies. But, what if we tell you that combining these crimson treats with useful bacteria may make the concoction even healthful? Yes, that's true! Here are a few ways organic apple cider vinegar may benefit your health:
Weight Loss:Weight loss is the most impressive benefit that has made this natural elixir so popular amongst fitness enthusiasts. Its ability to trigger weight loss can be credited to the presence of acetic acid in it. This organic compound brings metabolic processes on track and helps in weight loss by uplifting the production of fat-burning enzymes as well as controlling sugar absorption in the body.
Blood Glucose: Healthy constituents in ACV help regulate glycemic index in the body and reduce insulin spike which makes it an effective remedy for all those people suffering from diabetes and glucose imbalance.
PCOS Symptoms: Well, here's a pretty bow on the list of health benefits you can get by using apple cider vinegar regularly. There are some pieces of evidence that key compounds in the amber-colored vinegar help improve the symptoms of the polycystic ovarian disorder. Besides, women who included ACV in their fitness regimes were also able to resume ovulation likely due to improved sensitivity.
Although there is a never-ending list of benefits associated with apple cider vinegar, these are a few impressive ones that can lure you to add this herbal liquid to your supplements stash. Check out Nutrafirst Apple Cider Vinegar with mother for optimal body weight, cardiovascular health, sexual wellness, and many others.
How to Use Apple Cider Vinegar?
Apple cider vinegar can be used in several ways. Use it as a salad dressing, add it to your favourites moothie or mix it with water and drink on an empty stomach, this herbal vinegar works wonders for health.
Caution- Apple cider vinegar is highly acidic and consuming it undiluted can irritate mouth, food pipe, and stomach. Dilute with water before using it.