We all know that eating a balanced and nutritious diet that includes a variety of fruits and vegetables makes the best way to provide your body with crucial micronutrients, most men and women tend to miss out on them in their diet. All thanks to the helter-skelter of life and over-dependence on the junk food. And for this reason, most nutrition experts suggest taking multivitamins, especially as you grow older. Multivitamins are one of the most consumed supplements throughout the world. Today, we are here with a piece on interesting information the multivitamins men and women need at later stages of life.
What are multivitamins?
Multivitamins are the supplements that aim to fulfil the nutritional gaps. At present, you can find the shelves of the pharmacy stores stacked with a range of multivitamin supplements in the form of the capsules, tablets, gummies, chewable, and candy. However; you need to check that the supplement you choose contains the right kind of ingredients and is free from synthetic fillers and additives. Here are a few ingredients that a multivitamin supplement the elderly should have.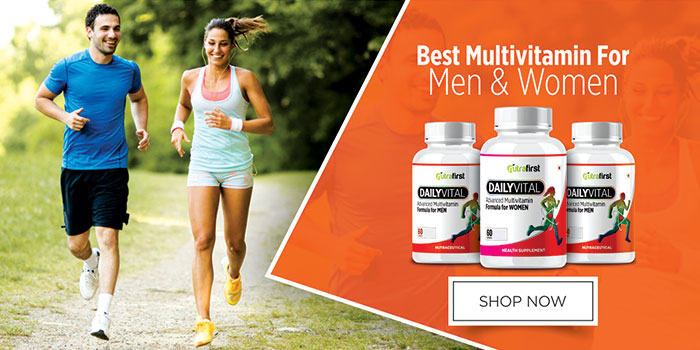 Calcium and vitamin D-
Who is not aware of the fact that our body loses the ability to absorb calcium? Well, this loss of ability can lead to several bone-related problems such as osteoporosis. Therefore, you must take an additional dose of calcium for strengthened bones and teeth. Also, you must understand that vitamin D plays a crucial role in the absorption of calcium in your body. Hence, you must check that your multivitamin supplement contains calcium and vitamin D as an active ingredient.
Vitamin C-
Older men are more likely to experience inflammation in muscles and tissues. Such conditions can also lead to problems such as rheumatic arthritis, inflammatory polyarthritis, morning stiffness and joint pain. Vitamin C is known for its powerful properties to the fights against allergies and inflammation. Therefore, next time you decide to shop for an effective multivitamin supplement, don't forget to check the label for vitamin C.
Omega-3 fatty acids-
Weaker memory and mental decline are a few unpleasant yet signature features of old age. This may be a reason why most multivitamin supplements contain DHA, a kind of omega-3 fatty acids as active ingredients. These organic compounds are believed to boost brain functions and reduce the symptoms of age-related mental decline and chances of psychosomatic disorders. Thus, you must ensure to pick the best multivitamins capsules for women that contains Omega- 3 fatty acids.
Probiotics-
A healthy gut is considered a key to maintaining overall health; however, your digestive system becomes weak as you grow older. For this reason, healthcare experts may suggest you taking probiotics in the form of powder, drinks or tablets. Therefore, it is often the best to pick a best multivitamin capsules for men that comes fortified with probiotics for better absorption of nutrients and regular bowel movements. These are a few important micro nutrients plays a crucial role in maintaining overall health, especially during the old age.
So, next time you step ahead to buy best multivitamin Tablets in India, check the label for all these ingredients and embark on a new fitness journey.