Many people who are not so fond of eating foods and skip their meal resort to taking multivitamin supplements as a source of energy. Well, it is a great idea for non-eaters to be dependent on multivitamins tablets that act as an optimal source of nutrients.
If a balanced diet is what your daily routine entails then, taking multivitamins, in that case, doesn't seem to be a good idea as you are already feeding your body with enough nutrients. However, those who are badly embroiled in the hustle of daily life and fail to maintain the balance between work and private life find it hard to even pay attention to their meal. For those, having multivitamins on the table is a must to amplify the body's performance without getting tired.
Body efficiency depends on the nutritional amount that you feed. There are many people who run out of stamina and feel exhausted due to the onus of physical and mental tasks on the work front. For them, nothing could be better than showing dependency on the best multivitamin tablets. Multivitamins replenish the body with bountiful energy and let your body perform exceptionally.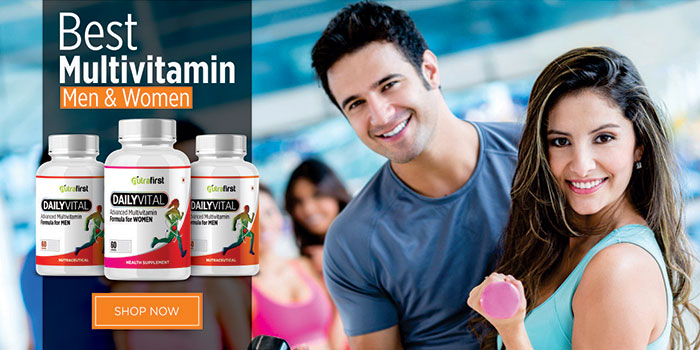 Vitamins act as cure-alls and gap-fillers provided you have to choose the brand of multivitamin carefully. Nutrafirst offers incredible multivitamin tablets for men and women intended to meet your nutritional deficiencies. You can fulfill your taste buds by even gorging on processed lip-smacking street foods if you continue to take multivitamin tablets every day. Its inexplicable benefits keep your body active and in working condition.
No amount of other supplements guarantees to keep you in good condition mentally and physically than Nutrafirst multivitamins. Our product is brimming with pure and organic ingredients that make your body potent and highly effective. With our best multivitamin tablets, undoubtedly you reach the pinnacle of health for which many people waste their day by doing exercises, yoga, fasting, intermittent fasting, and eating organic vegetables.
Though nutrient-filled foods are good to have for long-lasting health benefits but those who can't afford to maintain such routine, daily vital is something that will meet their nutrition gap and keep them amazingly active throughout the day.
The benefits you can take with you by using multivitamins are-
High on energy level- The uninterrupted flow of energy in the body keeps you going and helps you navigate through a day. People complain for not being able to maintain energy level, it is because they don't feed essential nutrition to the body. Multivitamins tablets are meant to infuse an unprecedented energy level that helps you transcend your limitation on the work area.
Improve digestion- If your digestion is impaired, the body development will collapse and a point will come when you will be vulnerable to some kind of disease. It's the digestive system that helps you attain a good metabolic rate. It is of utmost essential to fulfill the requirement of the body. Our multivitamin capsules help you maintain the stable digestive system that assists you in digesting foods and producing energy to combat the odds of the day. Our multivitamin tablets are formulated to comfort you with good health and help you improve your digestion so that you feel convenient to do your task physically.
You feel healthy and alive- If your body is brimming with abundant nutrition then, all your body parts function effectively and perform exceptionally. Fatigue is restricted and energy level is boosted. With a clear mind and amazing energy, a fresh vitality is created around that makes you live life to the fullest.
Strengthen the immune system- The immune system is a combination of biological responses and specialized cells the functions of which depend on enough availability of minerals and vitamins in the body. So, to let your immune system work better, feed your body with natural multivitamin supplements so that you stay focused and agile.
We all know that eating a balanced and nutritious diet that includes a variety of fruits and vegetables makes the best way to provide your body with crucial micronutrients, most men and women tend to miss out on them in their diet. All thanks to the helter-skelter of life and over-dependence on the junk food. And for this reason, most nutrition experts suggest taking multivitamins, especially as you grow older. Multivitamins are one of the most consumed supplements throughout the world. Today, we are here with a piece on interesting information the multivitamins men and women need at later stages of life.
What are multivitamins?
Multivitamins are the supplements that aim to fulfil the nutritional gaps. At present, you can find the shelves of the pharmacy stores stacked with a range of multivitamin supplements in the form of the capsules, tablets, gummies, chewable, and candy. However; you need to check that the supplement you choose contains the right kind of ingredients and is free from synthetic fillers and additives. Here are a few ingredients that a multivitamin supplement the elderly should have.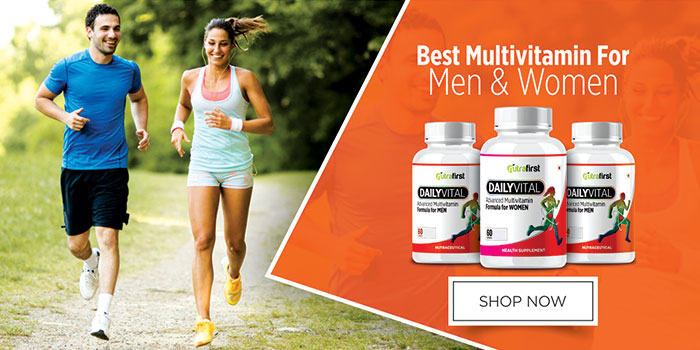 Calcium and vitamin D-
Who is not aware of the fact that our body loses the ability to absorb calcium? Well, this loss of ability can lead to several bone-related problems such as osteoporosis. Therefore, you must take an additional dose of calcium for strengthened bones and teeth. Also, you must understand that vitamin D plays a crucial role in the absorption of calcium in your body. Hence, you must check that your multivitamin supplement contains calcium and vitamin D as an active ingredient.
Vitamin C-
Older men are more likely to experience inflammation in muscles and tissues. Such conditions can also lead to problems such as rheumatic arthritis, inflammatory polyarthritis, morning stiffness and joint pain. Vitamin C is known for its powerful properties to the fights against allergies and inflammation. Therefore, next time you decide to shop for an effective multivitamin supplement, don't forget to check the label for vitamin C.
Omega-3 fatty acids-
Weaker memory and mental decline are a few unpleasant yet signature features of old age. This may be a reason why most multivitamin supplements contain DHA, a kind of omega-3 fatty acids as active ingredients. These organic compounds are believed to boost brain functions and reduce the symptoms of age-related mental decline and chances of psychosomatic disorders. Thus, you must ensure to pick the best multivitamins capsules for women that contains Omega- 3 fatty acids.
Probiotics-
A healthy gut is considered a key to maintaining overall health; however, your digestive system becomes weak as you grow older. For this reason, healthcare experts may suggest you taking probiotics in the form of powder, drinks or tablets. Therefore, it is often the best to pick a best multivitamin capsules for men that comes fortified with probiotics for better absorption of nutrients and regular bowel movements. These are a few important micro nutrients plays a crucial role in maintaining overall health, especially during the old age.
So, next time you step ahead to buy best multivitamin Tablets in India, check the label for all these ingredients and embark on a new fitness journey.
Vitamins and minerals play a crucial role in maintaining overall wellness at different stages of life. Perimenopause is a stage where women experience different physical challenges due to the rapid shift in hormonal levels. Some of the common yet discomforting symptoms of menopause include vaginal dryness, hot flashes, insomnia, night sweat and mood swings. In such conditions, your body requires a whole different set of essential micronutrients to cope up with these rapidly occurring changes. At present, you may find several multivitamin supplements for both women and men. However, you must be aware of the ingredients a multivitamin must contain. Today, we are here with a list of vitamins and minerals that your menopausal vitamin supplement should have.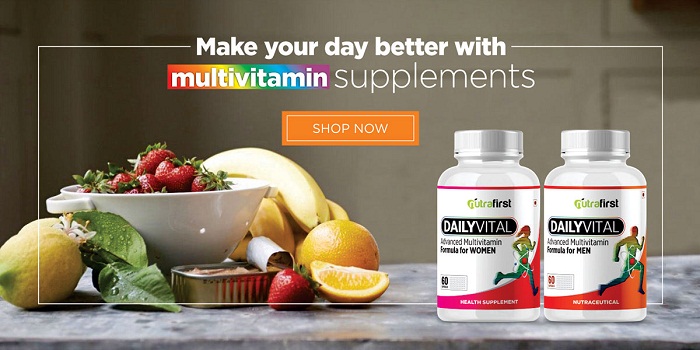 1. Vitamin E-
Vitamin E is the shining star in the multivitamins intended to ease with the symptoms of perimenopause and menopause. It is because; Vitamin E effectively reduces stress by suppressing the production of cortisol in your body. Besides, your body is at a higher risk of experiencing oxidative stress, which can further cause damage to cells and tissues. Vitamin E, in contrast, contains anti-inflammatory abilities and relieves stress by lowering the impact of oxidative stress.
2. Vitamin D-
Nowadays, most men and women are diagnosed with vitamin D deficiency. It is no surprise that the 'sunshine vitamin' holds immense importance in maintaining bone mineral density and helps reduce the risk of serious disorders such as osteoporosis. Also, to stay healthy, our bones undergo constant remodelling where new tissues replace the old bone tissues. However; during menopause, the renewal process gets skewed and your body absorbs more bone tissue then generating it. As a result, menopausal women are at a greater risk of bone-related maladies; hence, ensuring a proper intake of vitamin D and Calcium is crucial. As per recognized medical associations, women up to the age of 70 must get at least 600 international units of vitamin D every day.
3. Vitamin A-
Vitamin A is equally important for keeping the bones in good condition, improving vision, protecting soft tissues against physical damage and many more. However, too much of vitamin A is linked with an increase in the risk of bone fractures in menopausal women. Medical opinion about Vitamin A and menopause is mixed. Therefore, you should consult a doctor before taking vitamin A supplements.
4. Magnesium-
Magnesium is another powerful ingredient that can provide immense relief from menopausal symptoms. Women taking plenty of this organic mineral through food or multivitamin supplement reported a reduction in discomforting symptoms such as anxiety, mood swings, depression, cold flashes and many others. Besides, it helps in the improvement of bone mineral density and promotes cardiac health as well.
5. Vitamin B12-
Many women experience insomnia during menopause and healthcare professionals link it with gradually decreasing level of vitamin B12. As per the recommendations of international medical associations, women over the age of 50 require 2.4 micrograms of vitamin B12 every day.
These are some of the top nutrients you must ensure to relieve the discomfort during perimenopause or even menopause. We wish you good health! Thanks for reading.
When we talk about fulfilling nutritional gaps, most men and women focus on the macronutrients and often skip micronutrients. The micronutrients are the vitamins and minerals that your body usually gets from the food you eat. Without these compounds, your body can not regulate important functions such as metabolic processes, oxygen intake and recovery from wounds.  Athletes are more likely to suffer injuries, and they have specific requirements when it comes to micronutrients. Here, we're with a list of vitamins and minerals that make a wonderful addition to every athlete's fitness regime.  Let's start!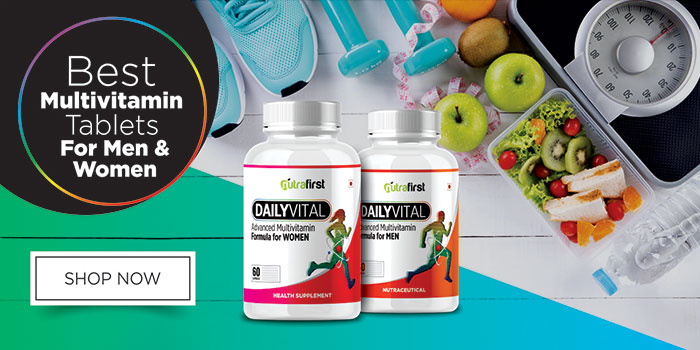 1. Calcium–
Calcium tops the list of multivitamins for athletes for obvious reasons. As a sportsperson, you're at a greater risk of suffering bone and muscle injury. A study by the Academy of Physical Medicine and Rehabilitation concluded that drinking a cup of skim milk every day can reduce the chances of stress fracture by 62 percent. Also, you may look for multivitamin capsules that contain a recommended dose of calcium along with vitamin D for better absorption.
2. Vitamin B-
Athletes need vitamin B in several forms such as B6, B12, thiamin, folate, and riboflavin every single day for a reason. It is because; all these vitamins are water-soluble and needs to be replaced in your body daily. Also, your body utilizes these micronutrients for the breakdown of carbohydrates and proteins into energy, which you need to uplift your athletic endurance.
3. Iron-
Fitness trainers reveal that athletes who practice for more than 6 hours a day are more likely to run out of their iron stores as compared to sedentary people. Iron helps carry a rich supply of oxygen to other body cells, and a deficiency of iron can make you lethargic and can lower your athletic endurance. Also, women lose more iron every month during menstruation and require more iron intake than men. So lovely ladies, don't forget to check the label for iron, next time you visit a pharmacy store to buy multivitamins.
4. Magnesium-
Well, this superstar in the league of multivitamins helps regulate over 300 enzymes that are crucial for the production of energy and bone marrow formation. Moreover, sportspersons require a rich amount of magnesium for muscle contractions and red cell production.
5. Vitamin C-
Do you often sneeze, cough or feel shortness of breath during workout sessions? Well, chances are there that you are running low on vitamin C. Let's brush up the lessons we all learnt in our school biology classes. Vitamin C, often found in citrus fruits is known for its immune-boosting properties. If you spend long hours practicing outdoors, it puts you at a greater risk of catching an infection like the common cold. On the other hand, ensuring a proper intake of Vitamin C can help protect from numerous infections and airborne microbes.
These are a few essential nutrients that can benefit the overall health of athletes. If you are a sports lover and often indulge in adventure activities, including these vitamins in your fitness regime can help you stay fit and active.