Losing a few extra pounds is a difficult weight loss goal for most of us. In recent times of helter-skelter, busy work schedules, low physical activity and over-dependence on junk, most men and women are affected by some degrees of unwanted weight gain. In such situations, keto diet pills can come to your rescue and help you whittle down those layers of fat across your body healthily and naturally. Before we begin discussing the ways these dietary pills can transform your body into a fat-burning machine, let's first know about them in detail.
What is a keto diet pill?
Keto diet pills are the new-age dietary supplement that works to burn extra body fat by pushing your body in the natural state of ketosis. This ayurvedic supplement comes fortified with powerful botanical extracts that potent enough to regulate your metabolism to trigger healthy weight loss. These weight loss capsules work similarly as a conventional ketogenic diet does. For those who don't know about the ketogenic diet- it is an eating plan that contains minimal carbohydrates (5-10%), moderate protein (15-20%) and high fats (70 to 81%). Although the conventional ketogenic diet forms an effective treatment for weight loss, most people find sticking to it for long quite difficult, and they may skip the idea of the following diet regimen completely. For this reason, many pharmaceutical companies have come up with ketogenic diet extracts in the form of pills that are not only easy to use but as effective as a traditional keto diet.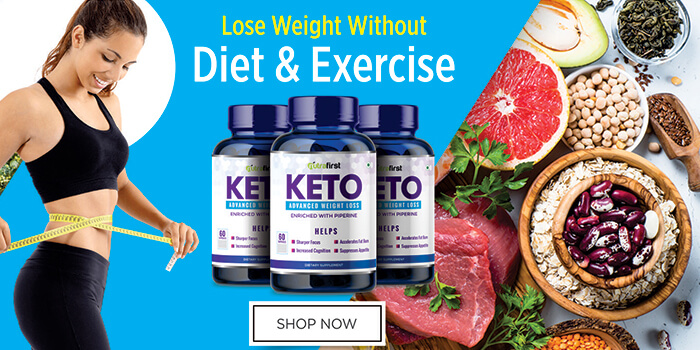 Keto diet pills and weight loss-
Keto diet pills aim at triggering fat-burn by pushing your body into the state of ketosis. It is your body's natural state in which the level of blood glucose falls drastically and your body starts looking for another fuel source for energy. In such scenarios, it switches its fuel mode and initiates the breakdown of extra body fats into ketones. These smaller molecules are then released into the bloodstream and transported to other body parts. Thereafter, these ketones are consumed by other body cells for energy, thus leading to weight loss. Also, you should understand that your cells expel extra water and the weight you lose during initial days is known as 'water weight loss.'
How to use keto diet pills?
Keto capsules are easy to use. To reap their best weight loss benefits, you are recommended to take 1 capsule, twice daily (at least 30 minutes before meals) with a glass of lukewarm water.
Where can I buy the best keto diet pills in India?
You can buy premium-quality, safe and effective Keto advance weight loss capsules at an affordable price online in India by clicking here.