Being overweight is a common health problem that has affected many of us. If you too are one in the league, you probably know the pain of living with a bulky body. It is not only embarrassing but can cause numerous ailments as well. We're sure; you may have tried different remedies and traditional fat-burn methods such as fad diets that may have not worked for some obvious reasons. In such cases, you may want to look for an effective and safe solution for the problem, and this is where Garcinia Cambogia capsules come into the picture. Let's understand how this natural supplement can help you achieve weight loss goals.
Garcinia Cambogia–
Garcinia Cambogia extract is derived from a tropical fruit that is widely grown across southwestern coasts of India and other Asian countries. The pumpkin-shaped, fleshy fruit was traditionally used as a flavouring agent to impart tartness in curries and chutneys. Now, it is sold purely as a weight loss supplement.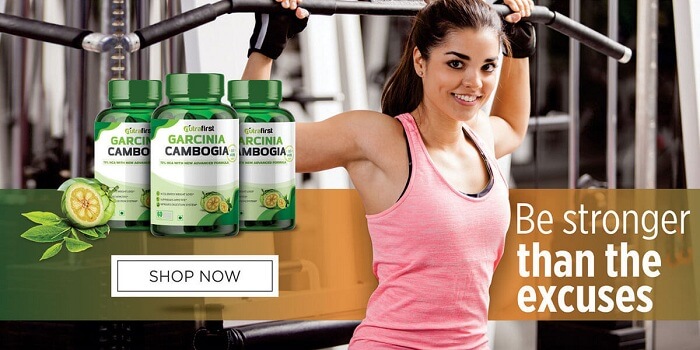 Garcinia vs. weight management–
While nutrition and fitness experts conclude Garcinia Cambogia as one of the most potent fat-burner, you may want to know what makes this pure fruit extract so powerful? Well, the answer lies in the peel of the fruit itself. Yes! You heard that right. The rind of the fruit stores high amounts of Hydroxycitric acid (HCA) that makes the main component for triggering fat-burn. This phytochemical ceases the activity of citrate lyase, an enzyme that converts body sugars into fats. Also, it increases the level of happy hormone or the brain chemical 'Serotonin'. This shift in the hormones lowers stress and uplifts your mood. Also, these herbal, fat-burn capsules enable you to ward off unwanted hunger pangs under emotional or stressful circumstances. Also, the soluble fibres present in these organic capsules impart you a feeling of being full for long hours.
Other ways the organic supplement benefits your health–
Although Garcinia is sold as a weight-loss supplement in the market; it is not its sole benefit. Some other health benefits of Garcinia Cambogia capsules include–
Better digestive health
Suppressed appetite
Improved energy levels
Reduced stress
Lower inflammation
Regulated blood sugars
How to take Garcinia Cambogia capsules?
Using Garcinia Cambogia capsules is super-easy. To reap the best health benefits of this supplement, you are required to take one capsule, two times a day with a glass of lukewarm water. Also, you must ensure to take the pill at least 30 minutes before meals. One capsule can be taken 30 minutes before breakfast, and the other can be taken before dinner.
Is this supplement safe?
Garcinia Cambogia pills are considered safe for most adults. However, it may cause certain side effects in a few cases. These pills are not intended for use while-
Pregnant or lactating
Taking medicines
Receiving treatment for an underlying illness
Allergic to any of the ingredients or
Children below the age of 18 years
Word of caution-
We recommend you to seek medical advice before starting any health supplement.