When we talk about fulfilling nutritional gaps, most men and women focus on the macronutrients and often skip micronutrients. The micronutrients are the vitamins and minerals that your body usually gets from the food you eat. Without these compounds, your body can not regulate important functions such as metabolic processes, oxygen intake and recovery from wounds.  Athletes are more likely to suffer injuries, and they have specific requirements when it comes to micronutrients. Here, we're with a list of vitamins and minerals that make a wonderful addition to every athlete's fitness regime.  Let's start!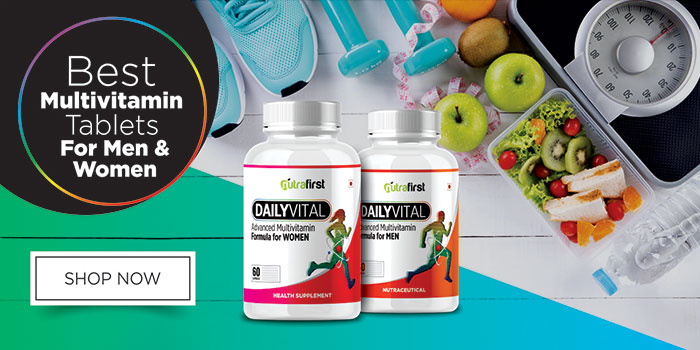 1. Calcium–
Calcium tops the list of multivitamins for athletes for obvious reasons. As a sportsperson, you're at a greater risk of suffering bone and muscle injury. A study by the Academy of Physical Medicine and Rehabilitation concluded that drinking a cup of skim milk every day can reduce the chances of stress fracture by 62 percent. Also, you may look for multivitamin capsules that contain a recommended dose of calcium along with vitamin D for better absorption.
2. Vitamin B-
Athletes need vitamin B in several forms such as B6, B12, thiamin, folate, and riboflavin every single day for a reason. It is because; all these vitamins are water-soluble and needs to be replaced in your body daily. Also, your body utilizes these micronutrients for the breakdown of carbohydrates and proteins into energy, which you need to uplift your athletic endurance.
3. Iron-
Fitness trainers reveal that athletes who practice for more than 6 hours a day are more likely to run out of their iron stores as compared to sedentary people. Iron helps carry a rich supply of oxygen to other body cells, and a deficiency of iron can make you lethargic and can lower your athletic endurance. Also, women lose more iron every month during menstruation and require more iron intake than men. So lovely ladies, don't forget to check the label for iron, next time you visit a pharmacy store to buy multivitamins.
4. Magnesium-
Well, this superstar in the league of multivitamins helps regulate over 300 enzymes that are crucial for the production of energy and bone marrow formation. Moreover, sportspersons require a rich amount of magnesium for muscle contractions and red cell production.
5. Vitamin C-
Do you often sneeze, cough or feel shortness of breath during workout sessions? Well, chances are there that you are running low on vitamin C. Let's brush up the lessons we all learnt in our school biology classes. Vitamin C, often found in citrus fruits is known for its immune-boosting properties. If you spend long hours practicing outdoors, it puts you at a greater risk of catching an infection like the common cold. On the other hand, ensuring a proper intake of Vitamin C can help protect from numerous infections and airborne microbes.
These are a few essential nutrients that can benefit the overall health of athletes. If you are a sports lover and often indulge in adventure activities, including these vitamins in your fitness regime can help you stay fit and active.