Testosterone boosters are has become one of the most popular health supplements amongst men of all ages due to obvious reasons. Testosterone is the main male sex hormone that regulates several important functions in the body such as maintaining sexual health, production of hair growth, bone health and muscle strength as well. Although it is known as the main male sex hormone, females also have it in a little amount. Most men experience a dip in the hormone with growing age, which, in turn, can lead to numerous health issues. In such situations, you may want to discover the best ways to give your hormonal levels a boost. Fortunately, certain herbs can enhance your testosterone levels naturally and healthily.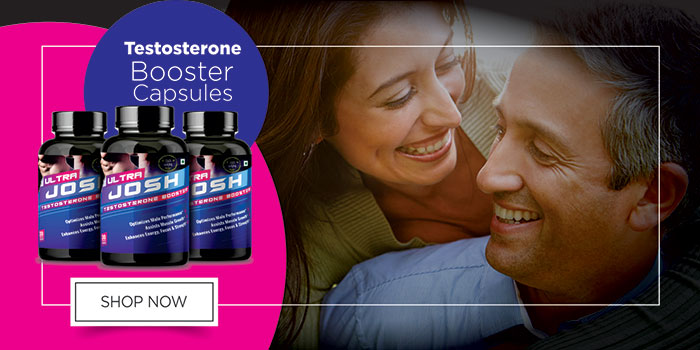 Herbs that can help you boost testosterone naturally-
At present, the pharmacy stores are loaded with a range of testosterone boosters to choose from; however, many of them may come laden with harmful chemicals that can affect your health negatively. Herbals supplements, on the other hand, make an excellent tool to enhance your hormonal levels, naturally. Here is a list of herbs that make wonderful testosterone booster and how they may help improve your health-
Ashwagandha-
Stress is one of the major causes of low testosterone levels in men. Ashwagandha is a natural stress reliever and has been used as an active ingredient in many ayurvedic medicines. Healthcare experts reveal that people who consume Ashwagandha regularly are found to have higher testosterone as compared to others. Also, it this natural supplement soothes the mind, relaxes the muscles and helps achieve a healthy libido as well.
Shilajit-
As its name signifies, Shilajit is a plant-based resin or gum that is exclusively found in the rocky Himalayan mountains. This organic ingredient is exclusively used as a potent viagra and even finds its mentioning in the ancient texts about sexuality. This natural testosterone booster is believed to work wonders when it comes to uplifting testosterone levels. It diligently uplifts the testosterone levels. Also, it works as a vasodilator and improves the circulation of blood in the genitals and helps improve the symptoms of erectile dysfunction.
Kaunch seeds-
Kaunch seeds or commonly known as Cowhage seeds form another unique name in the list. There is scientific evidence that these organic kernels have anabolic as well as hormone regulating  properties. Besides improving testosterone levels, these plant-based seeds help boost physical stamina, increases muscle strength, regulate thyroid functions and many more.
Safed musli-
Safed Musli (Chlorophytum Borivilianum) is admired by the health experts for its ability to enhance sexual health. This natural aphrodisiac has been used to treat common sexual problems such as premature ejaculation and erectile dysfunction, since centuries. Also, this herbal remedy gives your testosterone a healthy boost and also aids in muscle building, tissue restoration and recovery.
Vidarikanda-
Vidarikanda, also known as Gokshura or Indian Kudzu is widely used to treat infertility issues in men. This herb effectively boosts the sperm count and improves the semen quality. Apart from that, Vidarikanda is admired in the fitness world because of all its medicinal properties. This herbal remedy is highly useful in conditions such as nasal congestion, urinary maladies and many others.
Which is the best testosterone booster brand in India?
At present, you may find a variety of test-boosters in the market. However, you must know that many of them may contain synthetic chemicals and additives that can do more harm than good. On the other hand, herbal brands such as NutraFirst provides its customers with the premium-quality, natural testosterone boosters online in India.