Immunity is your body's natural defense mechanism and if you want to stay healthy, you may want to find the best ways to strengthen your immune system. While strengthening your immunity is easier said than done, making healthy changes to your diet and lifestyle may bolster your body's natural defenses and help you fight foreign intruders or disease-causing organisms. Today, we are here to reveal a few impressive tips to help you boost immunity. Let's start!
1. Get enough sleep
Sleep and immunity share a deep bond. Indeed, improper sleep patterns or poor-quality sleep makes you highly susceptible to sickness. As per a study conducted on 164 healthy adults, it is found that those who slept fewer than 6 hours each night at a greater risk of catching a cold than those who slept 6 hours or more each night. On the other hand, getting enough sleep is often looked upon as one of the best therapies to strengthen your natural immunity. Also, you may have noticed that one sleeps more when sick to allow your immune system to better fight better with maladies or infections. For such reasons, healthcare and fitness experts suggest adults should aim to get 7 or more hours of sleep each night, while teens need 8–10 hours and younger children and infants up to 14 hours.
2. Eat more whole plant foods
Whole plant foods like fruits, vegetables, nuts, seeds, and legumes make a rich source of essential micro & macronutrients as well as antioxidants that may give you an upper hand against harmful pathogens. Antioxidants are the phytochemicals that help lower inflammation by fighting free radicals. These free radicals cause inflammation when they build up in your body at high levels. Chronic inflammation makes a major contributor to health conditions, including heart disease, Alzheimer's, and certain cancers. On the other hand, the fiber in plant foods improve your gut flora and do wonders when it comes to canceling out the action of harmful pathogens. Furthermore, citrus fruits and vegetables come loaded with a high amount of vitamin C, which may reduce the duration of the common cold and allergies.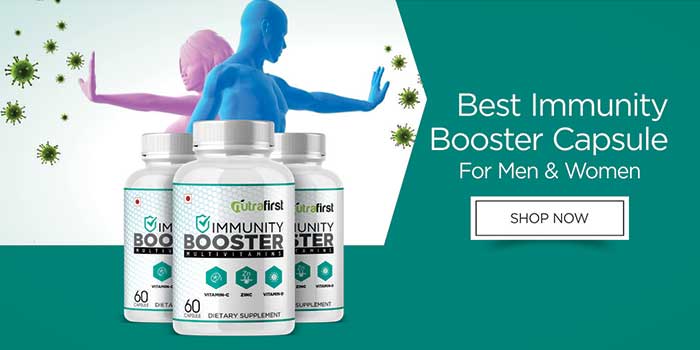 #3. Avoid foods with added sugars-
Existing and newer researches suggests that added sugars, refined carbs, and artificial sweeteners often give rise to disproportionate overweight and obesity. Being overweight, however, increases your risk of developing a variety of maladies, especially related to heart and liver. An observational study on 1000 people indicates that men and women obesity who were administered the flu vaccine were twice as likely to still get the flu as compared to healthy adults who received the vaccine. Therefore, you must note that putting a curb on your sugar intake may not only lower inflammation but aid in weight loss as well.
4. Indulge in moderate exercise
Although prolonged and intense workouts may adversely affect your body, moderate exercise can give it a boost. Some studies indicate that a single session of moderate exercise can enhance the effectiveness of vaccines in immune-compromised people or those having a specific medical condition. Apart from that, regular, moderate exercise helps reduce inflammation and help your immune cells regenerate regularly. Indeed, most fitness experts suggest performing light exercises such as brisk walking, steady bicycling, jogging, swimming, and light hiking as one of the best ways to enhance your immunity naturally. Besides, most people with good physical stamina should aim at least 150 minutes of moderate exercise per week. Also, certain medical conditions such as obesity, type 2 diabetes, and heart disease can overpower and weaken your immune system. In such cases, limiting added sugars in your diet makes a key to ensuring an immune-boosting diet. Most nutrition experts suggest limiting your sugar intake to less than 5% of your daily calories. This equals about 2 tablespoons (25 grams) of sugar for someone on a 2,000-calorie diet.
5. Try natural immunity boosters or supplements-
In modern times of stressful work life and helter-skelter, most men and women find the following conventional methods to bolster immunity quite challenging. In such situations, they often strive to find the easiest ways to keep their immunity up and this is where the natural immunity boosters come into the picture. At present, you may find a variety of immunity boosters in the market that claim to deliver you the best results, however, you must know that the effectiveness and safety of any product depend on the authenticity and quality of raw ingredients used in its manufacturing. Nutrafirst immunity booster capsules make one of the trusted, safe, and natural supplements that can help you boost immunity naturally. To order now, click here.
These are the five natural ways you can boost your immune system. Thanks for reading! Stay healthy, stay safe!