Vitamins and minerals are some of those vital micronutrients that play a crucial role in carrying out different processes in the body. In modern times, most men and women on the go miss out on important vitamins, which can lead to serious repercussions. Besides, with growing age, our bodies lose their ability to absorb nutrients, and in such scenarios, fitness experts may prescribe you to take multivitamins Capsules. Since male and female bodies differ from each other in anatomy, so does their nutritional needs. Today, we will be reviewing five reasons why women and men need a different multivitamin.
1. Women are more likely to run off their feet-
With constant juggling between your role of a dedicated mother and a busy corporate bee, you may often skip a meal or eat on the run. Although most women treat it as normal, this never-ending helter-skelter can leave you stressed and exhausted. In such scenarios, these irregularities in eating habits may increase the need of vitamin B-5 and vitamin C. Therefore, a multivitamin capsules for women must include these two ingredients as these micronutrients support adrenal gland functions and trigger a healthy stress response.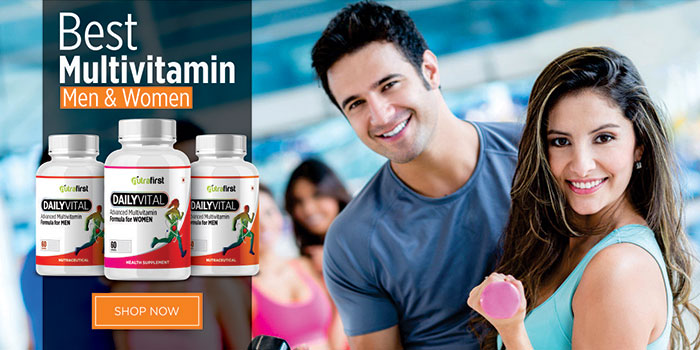 2. Many men are deficient in zinc-
Some surveys by reputed organizations conclude that zinc deficiency is a common health condition in most men. This mineral plays a vital role in performing various physiological functions such as boosting immunity, tissue repair, and reproductive health. You must know that a low level of zinc can give rise to a variety of problems, thus, you need to check the label for the ingredient before purchasing.
3. Women need more iron than men-
It is no surprise that women need more iron than men. It is because; females tend to lose a significant amount of blood during menstruation. For this reason, most women need more iron to ward off potential problems and staying healthy. Also, note that Iron glycinate easily gets absorbed by the body as compared to other forms such as Iron sulphate. Therefore, it is often the best to pick a multivitamin that contains iron glycinate as an active ingredient.
4. Men's reproductive health is different than women's-
A male body needs zinc and selenium to keep adrenal health and sperm production in check. In contrast, a woman requires folic acid and L-arginine for maintaining a healthy pregnancy and fending off other reproductive issues. Thus, it is important to pick a multivitamin supplement that is exclusively designed to meet your bodily requirements.
5. New or expectant mothers require additional nutritional support-
Undoubtedly, women require a different set of nutrients while trying to conceive, are pregnant or are breastfeeding. Certain nutrients such as folic acid (also known as folates) are extremely essential for a healthy pregnancy as well as normal fetal development. Besides, Vitamin D is another vital ingredient that supports bone health during and after pregnancy.
These are a few common reasons women and men require a different multivitamin supplement. So next time you step out to buy a multivitamin, keep these points in mind and pick the right product.