If there's a common health goal among people of all ages- it's probably losing a few extra pounds. Nowadays, most men and women are affected by unwanted weight gain as a result of unhealthy eating habits, stressful work hours, sedentary lifestyle, medical conditions, and many others. We all know that putting on extra weight is easier than shedding it and in a desperate effort to get back in shape; you like to find the best weight loss remedy. While you get advised to follow a lot of fad diets, you must understand that the key to maintaining optimal body mass index is to have a well-regulated metabolism. Fortunately, certain fruits such as Garcinia Cambogia diligently work to enhance metabolism and help you get leaner. Let's know more about the fruit and its associated health benefits.
Garcinia Cambogia
Garcinia Cambogia, also known as Malabar Tamarind, Brindle Berry, or Garcinia Gummi-gutta is a fleshy fruit from the mangosteen family. The fruit in its outer appearance resembles a cross between a pumpkin & a tomato and ranges from greenish-yellow to pale pink in color. Garcinia is native to the southwestern coasts of India and holds a folk culinary importance. For centuries, people in southern India have been using smoked rinds of Garcinia to add tanginess to authentic curries, soups, and chutneys. However, in later years, health and fitness experts touted the fleshy fruit as a powerful weight loss supplement and it gained tremendous popularity as a natural fat burner.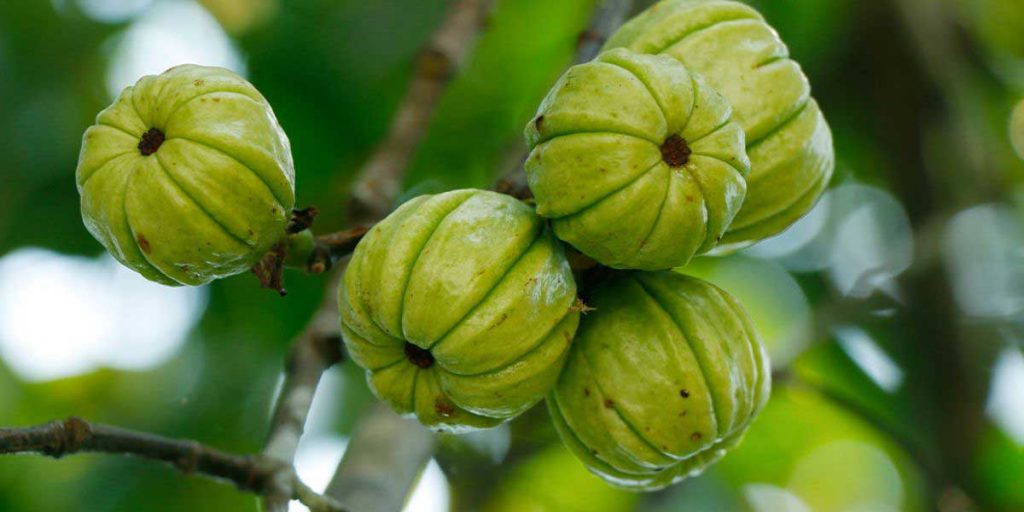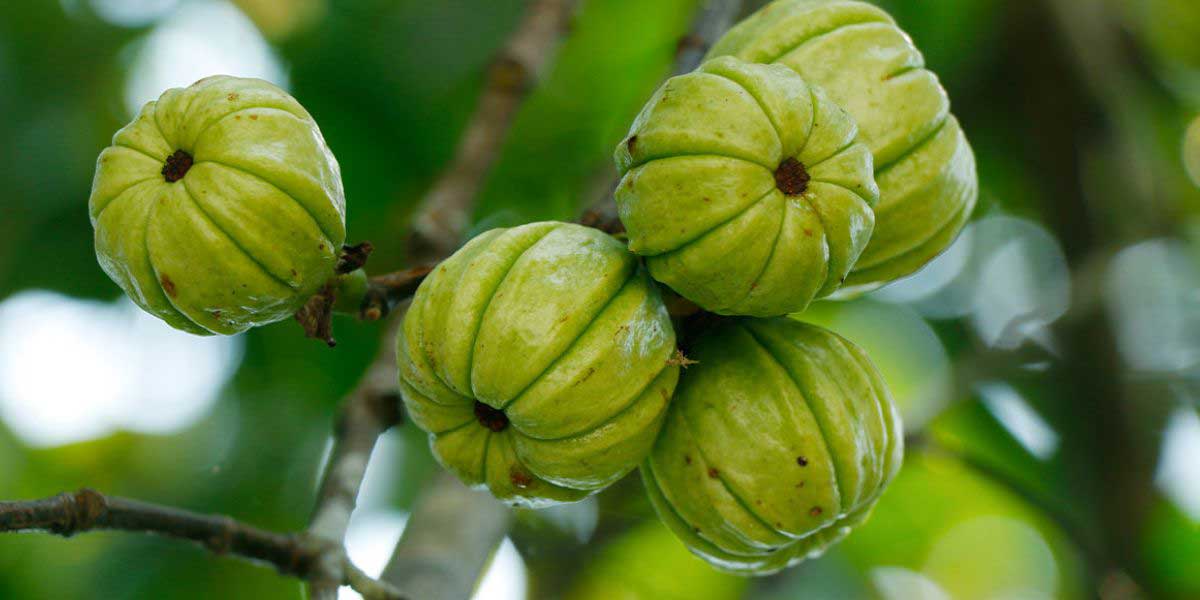 Garcinia Cambogia Extract and Weight Loss
While Garcinia Cambogia extract was promoted on Dr. Oz's show as the holy grail of weight loss, most fitness freaks around the world got eager to know what makes a simple fruit a potent weight loss remedy. Well, the secret lies in the rind of the fruit. Interestingly, Garcinia's skin comes enriched with a high amount of hydroxy citric acid (HCA), which is believed to be the prime agent that triggers quick weight loss, especially when combined with healthy diet and exercise regimes. Here's how hydroxy citric acid instigates weight loss-
It inhibits the activity of citrate lyase, a fat-forming enzyme in the body
HCA enhances the level of Serotonin (also known as the happy hormone) in the brain, thus lowering stress and enabling you to stave off on stress eating.
Besides, the soluble fibers in the Garcinia Cambogia supplements render a feeling of satiety and allow you to limit calorie intake for optimal weight loss results.
Though Garcinia Cambogia is primarily looked upon as a natural remedy for weight loss, it offers a lot more than its fat-burning benefits. Here are a few of them-
Improved energy levels
Better athletic endurance
Enhanced inflammatory response
Reduced joint pain
Improved digestion
Using Garcinia Cambogia for Best Health Benefits–
Folk communities of India have used Garcinia Cambogia as a flavoring agent in the curries and boiled smoked rinds of the fruit with water to form a digestive drink. While many people still make this super fruit a part of their daily diet, most men and women on the go find using this tangy fruit quite challenging. All thanks to its sour taste and agents that can pucker the lips if eaten raw. Nowadays, many nutraceutical companies have come up with a Garcinia Cambogia extract supplement in the form of capsules that can be easily swallowed with water. Though these ayurvedic pills make a wonderful weight loss supplement, they deliver the best results when paired with healthy diets and light exercises. If you've put on weight and looking for natural remedies to drop a size, including Garcinia Cambogia fruit or capsules in your fitness regime can help you go slim faster.
To find out Garcinia Cambogia capsules online at the best price, do checkout Nutrafirst Garcinia Cambogia capsules that feature a powerful blend of Garcinia Cambogia, Green Coffee, and Guggul extracts.