Green coffee bean extract is revered by most fitness experts for their amazing benefits. Undoubtedly, losing a few extra pounds is difficult than gaining it, and most people do not have enough time to follow strict diets and workout regimes. In such situations, they often try to look out for fat-burn ways that can help drop a size naturally. But little do they know that making slight changes in their coffee regimes can help them achieve a perfect body shape. Let's understand!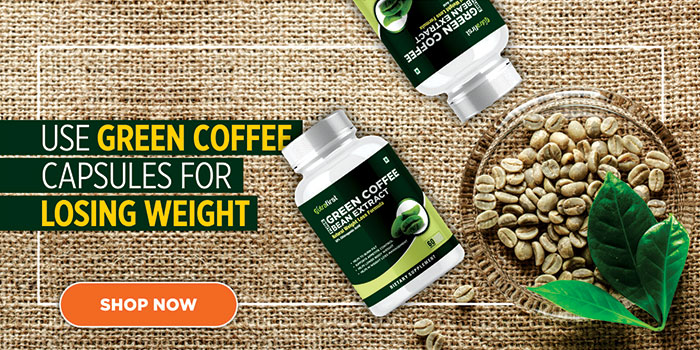 What is a green coffee bean?
Green coffee bean is referred to the unroasted seeds that are derived from ripened coffee cherries. These raw and unprocessed seeds contain a high concentration of vital phytochemicals like chlorogenic acid and caffeine, which are believed to be the factor behind its fat-burning properties. Moreover, many reputed brands are coming up with green coffee in the form of whole beans, powder, brews and infusion bags. But, the pungent and bitter taste of these unroasted seeds may not suit most taste buds, and they may even shun the idea of using it completely. For such reasons, many pharmaceutical companies have launched green coffee bean extract capsules as an alternative to a conventional cup of green coffee. These organic pills are tasteless and made easy to swallow.
Green coffee bean and weight loss-
Green coffee bean capsules are revered as one of the natural remedies to lose unwanted weight gain. It is because; pure green coffee bean extract comes packed with a high concentration of chlorogenic acid and a moderate dose of caffeine. These two compounds make wonderful metabolism booster and help speed up your body's fat-burning processes. Besides, regular use of these capsules improves your athletic endurance and enables you to perform better during workouts, without experiencing a dip in energy.
Other health benefits of green coffee capsules-
Although green coffee bean extract capsules are marketed as a herbal weight loss supplement, it can benefit your overall health in many other ways as well. Some of its impressive health benefits include-
Balanced blood glucose
Enhanced energy levels
Healthy and glowing skin
Lower stress
Healthy heart
How to use green coffee bean capsules?
To reap the best health benefits, you are recommended to take 1 capsule, twice daily (at least 30-40 minutes before meals) with a glass of lukewarm water. Also, ensure taking both these tablets separately at a different time interval.
Who can use green coffee bean capsules?
Green coffee extract capsules are highly beneficial for all those men and women struggling with weight issues. However, it is always best to consult a healthcare professional before starting any health supplement.
Which is the best brand to buy in India?
At present, you may find a wide range of green coffee supplement in pharmacy stores. However, you must pick a supplement from a trusted brand to reap the best health benefits. Nutrafirst is one of the reputed brands that strive to provide its customers with natural, safe and effective health supplement at a reasonable price. To buy the best green coffee bean capsule online, click here.