Garcinia Cambogia capsules form a herbal weight loss supplement that has carved a niche in the health industry. At present, many fitness experts swear by its effectiveness and recommend taking these all-natural pills to most weight watchers. In the recent past, this ayurvedic supplement was touted as 'the holy grail of weight loss' and is being sold as a herbal fat-burner in the form of capsules. Here we're with a piece of interesting information on Garcinia Cambogia Extract and its role in weight management. Read on!
Garcinia Cambogia–
Garcinia Cambogia is a tropical fruit that is widely grown around southern western coasts of India and many parts of other Asian countries. This greenish-yellow fleshy fruit shares a traditional culinary use and is being used to impart tartness to Indian curries and chutneys, since ages. At present, the concentrate of the fruit is widely marketed as a herbal weight loss supplement by the name of Garcinia Cambogia extract or HCA extract in the form of pills.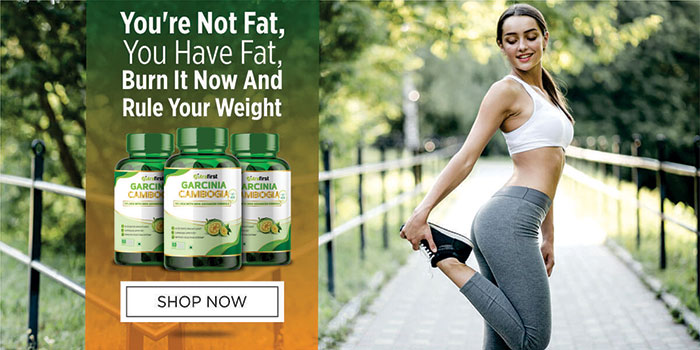 Garcinia Cambogia and weight loss-
While nutrition experts tout Garcinia as one of the potent supplement for weight loss; you may think what makes it so powerful? Well, the secret to the weight loss claims lies in the rind of the fruit. Yes, it's true! The peel of Garcinia Cambogia comes power-packed with a high concentration of hydroxycitric acid that helps burn excess fat in the following ways–
It inhibits the activity of citrate lyase, an enzyme that is responsible for converting carbohydrates into body fats.
It raises the level of Serotonin, also known as 'happy hormone' in the brain. This shift in hormone elevates your mood and helps fend off unwanted hunger pangs under emotional circumstances, which often lead to a reduction in weight.
Other health benefits of Garcinia Cambogia-
Undoubtedly, Garcinia Cambogia capsules make a wonderful fat-burner but weight loss is not the sole health advantage of this supplement. Some of its other benefits are-
Enhanced energy levels
Reduced inflammation
Lower stress
Better athletic endurance
Regulated blood sugar
Improved digestion
How to use Garcinia Cambogia Capsules?
To achieve the maximum weight loss benefits from Garcinia Cambogia, you are required to take one capsule, twice daily with a glass of lukewarm water at least 30 minutes before meals.
Do I need to make additional efforts to lose weight while using Garcinia?
Off course! You must understand that every dietary supplement delivers the best results only when combined with a healthy diet and regular exercise. Therefore, you would need to make slight modifications in your lifestyle to get the desired results.
Which is the best brand to buy in India?
Nutrafirst is one of the reputed brands in India that strive to provide its customers with natural, safe and effective weight loss supplements. Their Garcinia Cambogia pills come fortified with premium-quality, authentic and safe ingredients that deliver the users with the best results. You can buy natural weight loss capsules online by clicking here.