Do you often like to indulge in coffees the whole day and can't resist your craving to gulp down a cup of cappuccino? If so, let us bring you a cup of freshly brewed information on how consuming the aromatic and refreshing drink the right way can help you go healthy. Believe us or not, but simply switching over from earthy, roasted coffee to green coffee makes a great way to get fitter. Let's understand!
Brown Coffee vs. Green Coffee Beans
Though most coffees consumed throughout the world are roasted or brown; green coffee makes a healthy alternative to a cup of regular coffee. For those who haven't heard of green coffee before, it is coffee that is raw, unprocessed, and unroasted. To make green coffee, ripened coffee cherries are handpicked from the organic orchards and deseeded to obtain tender, juicy kernels. Then, these seeds are sun-dried or put in machines to draw out the excess moisture, thus imparting them a crunch and light-green hue and justifying the name green coffee. The unroasted green coffee bean is highly nutritious and most healthcare experts tout green coffee as a natural fat-burner and tonic for overall wellness. So, that brings us to the key reasons to make unroasted coffee a part of your fitness regime: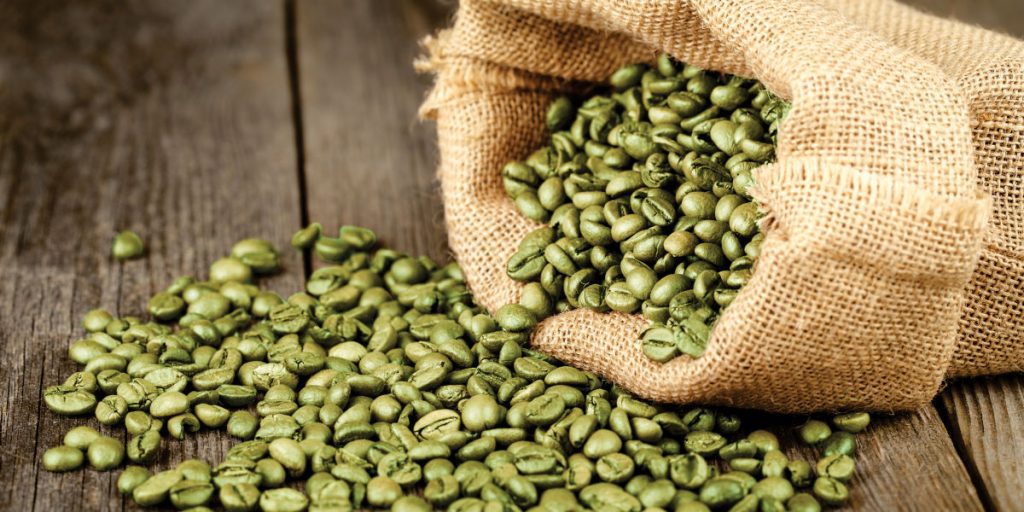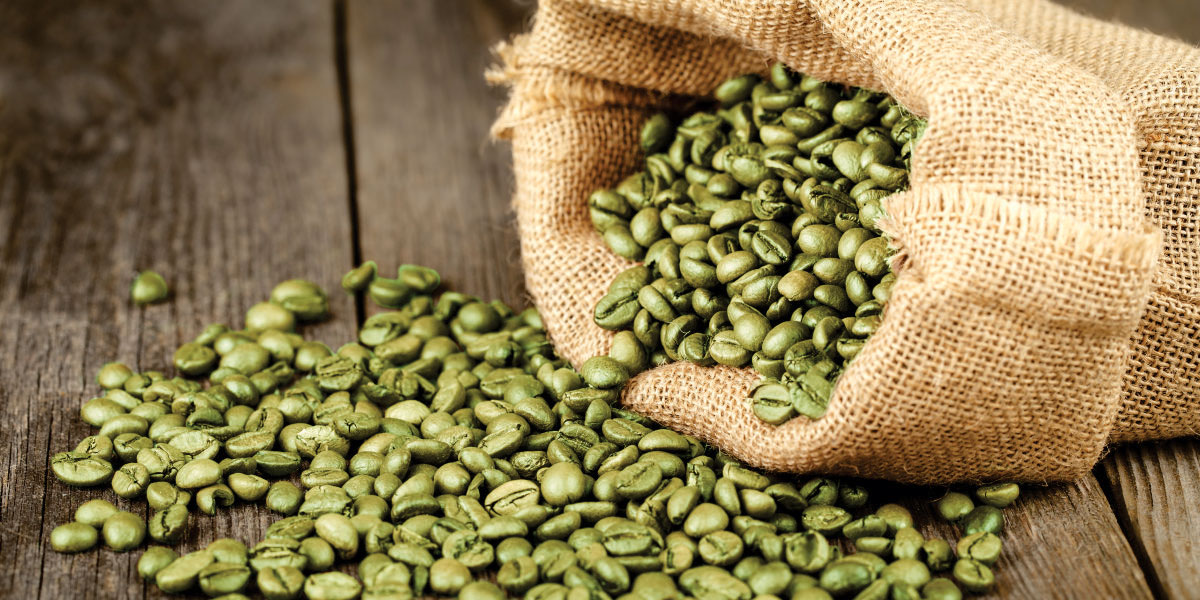 Weight Loss: Green coffee is revered in the field of ayurvedic medicine for its exceptional properties to trigger weight loss. It can be credited to the high levels of Chlorogenic acid and a moderate amount of caffeine present in it. These organic compounds bring your metabolic processes on track and help maintain a perfect body mass index (BMI). Chlorogenic acid in green coffee speeds up your body's fat-burning processes while caffeine energizes the body and enables you to perform better during workouts. Besides, the soluble fibers in pure and organic green coffee beans satiate hunger and keep calorie intake in check. If you are facing overweight issues and looking for natural remedies to slim down, include Green Coffee Capsules in your fitness regimes and feel the difference.
Body Detox: Green coffee bean extract comes fortified with polyphenols, antioxidants, vitamins, and minerals that pose rejuvenating action on body cells. Valuable nutrients in green coffee safeguard cells in the body against harmful free radicals and oxidative stress. Besides, diuretic compounds in green coffee aid toxin removal and ensure overall wellness.
Enhances Energy Levels: Just think of the time when you rush to grab a steaming hot cup of coffee to charge up post-lunch at the workplace. Well, most of us crave a cup of thick, strong cappuccino for that instant splash of energy it provides. But remember that consuming green coffee instead of brown one not only wakes you up but does many good things for your body. You must know that roasting coffee beans not only lowers the caffeine levels (the compound that lowers lethargy levels) but also the nutritive value of the kernels.
These are the top three reasons why making green coffee beans should be made a part of your fitness regime. If you're the one who often strives to find natural remedies that can help discover the best of your health, green coffee capsules makes a cherry-pick for you.