Garcinia Cambogia is a buzzword in the fitness industry for all good reasons. At present, many nutrition and fitness experts recommend taking Garcinia Cambogia capsules to all those people who want to achieve well-chiselled physique healthily and naturally. Today, we will be reviewing its effectiveness in weight management and associated health benefits.
What is Garcinia Cambogia?
Garcinia Cambogia is a greenish-yellow, fleshy fruit that is native to southwestern coasts of India and other Asian countries. This citrus fruit holds a folk culinary importance and is being used to add a dash of sourness to traditional curries and chutneys. However; in the late 60s, researchers identified the presence of Hydroxycitric acid (HCA) in its rind and touted it as a potent fat-burner. In recent times, the extract of Garcinia Cambogia fruit is widely marketed as a natural weight loss supplement in the form of capsules.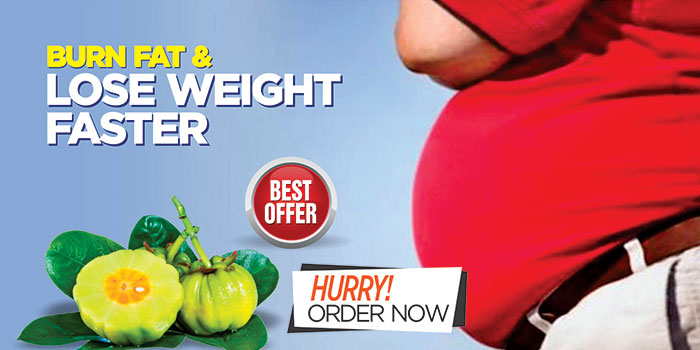 Garcinia Cambogia vs. weight loss-
While fitness experts promote Garcinia Cambogia extract as a wonderful fat-burner, it is natural for you to wonder what makes this herbal extract a potent weight loss supplement. Well, the answer to your question is stored in the rind of the fruit. Yes, the peel of Garcinia cambogia comes power-packed with Hydroxycitric acid (HCA), a phytochemical that is believed to trigger healthy weight loss in the following ways-
It inhibits the action of citrate lyase, an enzyme in your body that carries out the conversion of carbohydrates into fats.
It uplifts the level of the brain chemical 'Serotonin,' also known as the happy hormone. This shift in the hormonal level helps reduce stress and uplifts your mood diligently. Also, the soluble fibre in these pills and imparts you a feeling of being full for longer and helps ward off unwanted hunger pangs under emotional circumstances.
Other health benefits of Garcinia Cambogia capsules-
Although Garcinia Cambogia capsules are primarily marketed as a weight-loss supplement, it offers numerous other health benefits as well. Some of the most impressive ones include-
Lower stress
Suppressed appetite
Enhanced energy level
Regulated blood sugar
Improved inflammatory response
Better immunity
How to use Garcinia Cambogia pills for weight loss?
To reap best weight loss results, you are recommended to take 1 capsule (at least30 minutes after meals), twice a day with a glass of lukewarm water.
Do I need to do intensive workouts to lose weight while taking Garcinia?
Undoubtedly; Garcinia Cambogia capsules make a potent fat-burner, you must know that no dietary supplement provides you with the best results without a workout. This is true for Garcinia as well. By saying so, we don't mean you to hit the gym every day. But, ensuring a healthy diet and light exercising can improve the effectiveness of this organic fat-burner.
Which is the best brand to buy in India?
At present, you may find different brands coming up with Garcinia Cambogia weight loss supplement in different varieties. To reap the best results, you should check the label for the safety and authenticity of the product before buying. Nutrafirst is a reputed brand that strives to provide its customers with premium-quality, authentic and safe dietary supplements. To buy Garcinia Cambogia capsules online at best price, visit Nutrafirst.