Whether you consume it as a favourite dish or in a supplement form, Salmon fish oil is going to work wonders for your health. At present, many men and women on-the-go remain deprived of essential nutrients that are needed to perform specific body functions at all stages of life. This organic dietary supplement is highly admired in the fitness world for all the good things it can do to improve the quality of your life. Today, we're here to review the best health benefits of fish oil capsules but before we start discussing its associated advantages, let's first know more about it in detail.
What is Salmon fish oil?
Salmon fish oil is an organic oil that is derived from the tissues of fatty fish of the same name.  Although salmon makes the best source of Omega-3 oil; mackerel, tuna and sardines are some other names in the league. This organic oil is an excellent source of Omega-3 fatty acids such as Docosahexaenoic acid (DHA) and Eicosapentaenoic acid (EPA) along with other nutrients which includes vitamins, proteins, minerals and fats etc.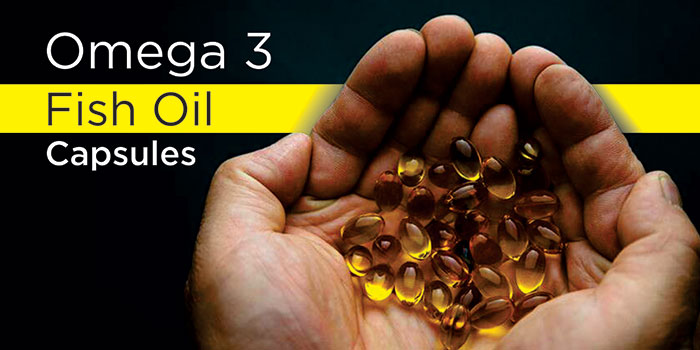 Health benefits of Salmon fish oil-
The most impressive health benefits of salmon fish oil as follows-
Reduces inflammation-
The organic salmon omega 3 fish oil comes power-packed with anti-inflammatory agents that diligently fight against chronic inflammation. Also, it removes stiffness from muscles and helps relieve discomfort. Besides, its ability to relieve chronic inflammation makes it a wonderful potion for those suffering from autoimmune diseases such as rheumatoid arthritis and gout.
Promotes healthy vision-
A major portion of the retina in our eyes is made up of DHA, a kind of Omega-3 found in salmon fish oil capsules. It ensures a clear vision and better eye health. Besides, other vitamins and minerals found in pure salmon fish oil help prevent macular degeneration and other vision-related maladies.
Boosts cognitive functions-
Remember the TV commercials promoting several malt drinks with DHA? Well, it is for a reason. 60% of our brain is made up of fats, and most of them are Omega-3. The fatty acids present in these all-natural capsules are believed to help in healthy development of brain, enhance cognitive behaviour and prevent age-related mental decline.
Promotes healthy skin-
Who wouldn't love to have glowing, clear and radiant skin? Salmon fish oil makes a healthier alternative to expensive yet chemically-loaded beauty products you often use to reach your beauty goals. This fish oil supplement contains a variety of vitamins such as A, E and D which nourishes the skin cells and rejuvenates them naturally. Besides, the antioxidants present in it help removes toxins from the skin and protects it from harmful effects of UV radiations as well.
How to use-
Using Salmon fish oil capsules is simple and convenient. To reap the best benefits of this natural supplement, you are advised to take 1 capsule daily (preferably with a meal) with a glass of lukewarm water.
Which is the best Salmon fish oil brand to buy in India?
Nowadays, many nutrition and pharmaceutical companies are coming up with Salmon fish oil capsules. However, you must know that many of them may come loaded with chemicals or heavy metals, which may affect your health negatively. Nutrafirst is one amongst the leading brands that are known for using premium quality and authentic ingredients. Also, Nutrafirst Salmon Fish oil capsules are free from harsh chemicals, synthetic fillers and metals. Besides, these capsules are 100% natural, safe and effective.