Being attentive towards health is difficult amid the chaos of life. However, those who are fond of eating healthy foods somewhere enjoy the fortune of life as they know the importance of nutritious meals. If nutrient-rich foods and fruits are the part of your daily routine then, bleak chances are there that you might be vulnerable to any illness or ailments.
The body receives the supply of nutrition that it requires for a perfect day if your choice of food entails enough vitamins, minerals, and proteins. If fish is one of the favourite meals in breakfast, lunch, or dinner then, you need to know the health benefits associated with it so that you are more aware of the condition of your health.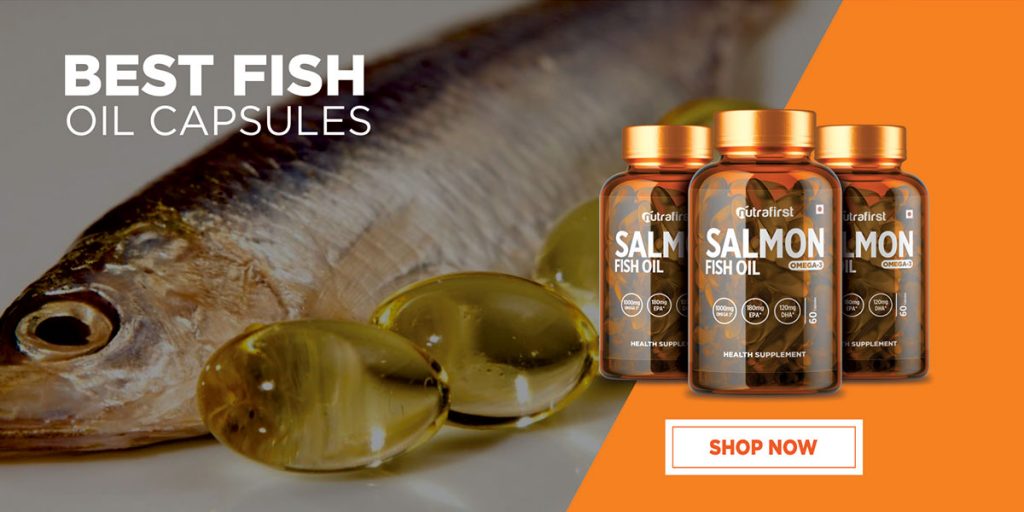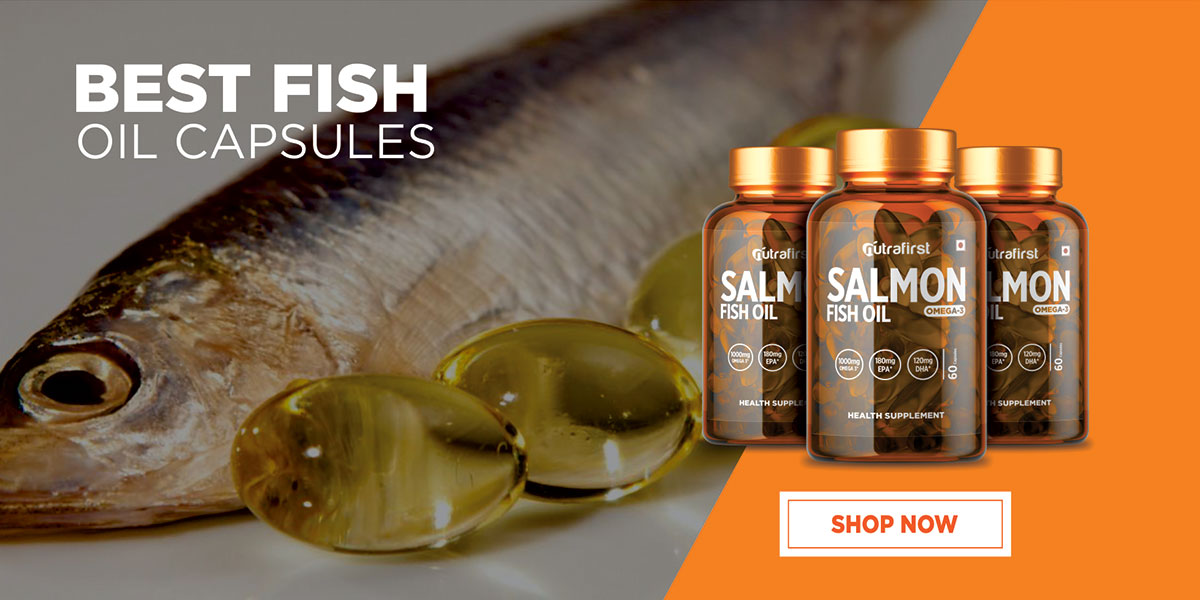 Fish contains essential fatty acids DHA (docosahexaenoic acid) and EPA (eicosapentaenoic acid) that helps your nervous system and brain to work properly. For food lovers, it is not always feasible to have fish every day. To fulfil the wide variety of proteins and vitamins, adding fish oil in your meal could be an advantage for good health.
Fish oil (Salmon) is touted as the cure for many health issues and offers you a range of health benefits. When combined with a healthy lifestyle, the fish oil results in healthier skin, reduced inflammation, enhanced cognitive function, improved heart condition, and most importantly decreased body fat.
Many researches and scientists have emphasized the proven benefits of fish oil and recommended adding it to diet to improve wellness. It is widely used as dietary supplements in USA owing to its potential benefits. The fact about the fish oil is that it is derived from the tissue of the fish and taking it with a meal is essential to reduce the effects of weak health.
Our body doesn't produce nutrients on its own and taking it through food or supplements help you develop a healthy body with no fear of any severe illnesses. Salmon fish oil is readily available from the market in supplements form. Sourcing it directly from fish oil is not possible for everyone, even if you are consuming it in capsule form, it is an ideal way to give your body high potency.
Why should you take fish oil capsules?
You need to understand why omega-3 fats are important in your daily routine to achieve smart health goals. As per the research done by Harvard University, it was revealed that deficiency in omega-fatty acids has caused death to the maximum number of people followed by posing dietary risks that led the mortality rate to the alarming level.
Each year around 96000 lives are lost due to this carelessness towards health. Omega fatty-3 needs to be there in the body through fish oil supplements if taking fish is far from the option. It takes time for the body to make nutrition, so ensure that you take fish oil supplements to meet the requirement of the body.
Being an integral part of the cell membranes, omega-3s largely affects the functioning of cell receptors that helps hormones in regulating blood clotting.
Omega-3s is responsible for the regulation of contraction, relaxation, and inflammation of artery walls.
Omega-3s helps to improve heart health, making it beat normally than erratically. The fast heartbeat leads to greater risk of heart failure. It also works in lowering the heart rate and blood pressure, improving the functioning of blood vessels effectively.
Omega-3 Fish oil contains two of its important types which are DHA and EPA, also known as marine omega-3s. getting them directly from fish are fry cry for people thus, taking fish oil as supplements with diet is the only way you can fulfill the requirement of omega-3s. Having different sort of fish species for a taste in daily meal is impossible such as wild-caught salmon, herring, sardines, and white fish. So, incorporate capsules in your daily meal.
The amazing health benefits of fish oil supplements:
Fights against cancer- Our natural fish oil supplements are potentially effective in treating cancer. Also, those who are following a diet rich in omega-3s helps cancer people endure the pain of chemotherapy.
Controls the depression- Fish oil supplements are known to combat depression disorders especially in adolescents and helps in improving mood.
Immune system booster- By enhancing the functioning of immune cells, it shows significant signs of improvement in the immunity system.
Reduces anxiety- Fish oil supplements reduce the symptoms of anxiety. Various reports have shown a significant reduction in anxiety symptoms using fish oil as a part of diet daily.
Helps in weight loss- If you are taking a good diet in combination with exercise, then fish oil will effectively work in reducing your unwanted body fat.
Reduces inflammation- Omega -3s lowers the inflammation and provide you healthier hair and skin.
(Numerous people admitted to have gained health benefits of fish oil supplement combined with a good meal plan. Foods are a great source of nutrition and when you add the natural fish oil supplements to your diet, you get better results plus wards off the illnesses.)