Low testosterone is not a sign of good health; you may be vulnerable to many debilitating health issues that lead to losing muscle sturdiness, developing body fat, causing depression, lower energy levels and inability to perform the physical tasks appropriately. You do not need any other reason to find out that you are falling short of sufficient testosterone levels in the body. Take action when you experience any of these.
These causes bring you closer to a lonely, disastrous and miserable life. The real problem crops up when you encounter numerous testosterone booster supplements available in the market claiming to be the powerhouse of energy. The reality takes a quick turnaround and leaves you thoughtless owing to its somber effects when they fail to work. There is no such remedy that charges your testosterone level instantly.
Any effective supplement that possesses the potential apparently goes through the tried and tested process blended with herbal ingredients like ULTRA JOSH. Ingredients are the main reason that infuse potency in the product and make them unprecedented success.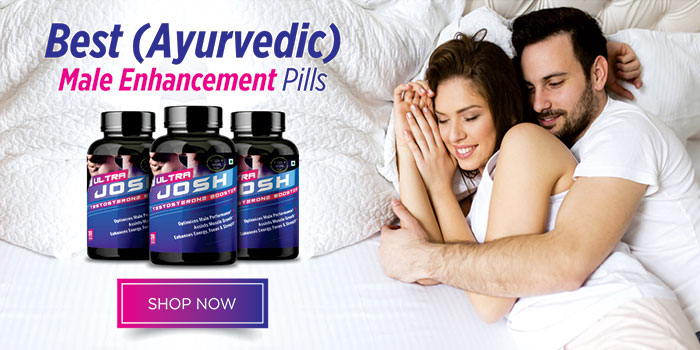 Before deciding if you have to buy the best testosterone booster, ensure to track the root causes of low testosterone levels. The body functionality differs so does the effect of testosterone booster. The reason of depleting testosterone levels is linked to your lifestyle factors. 90% of low testosterone results showed deceptive and exploitative habits are the prime reason that impairs the health condition.
If you were offered tongue-tantalizing food with piquant flavor for every night and told to keep satiating your taste buds as long as you want, what would you do? Follow the procedure every day and waiting for maladies to take over? Or change your meal plan. Of course, it would be your meal plan that will give you a healthy source of nutrition to raise testosterone.
After you come to the conclusion that you have a healthy source by your side to take care of your health, you would want a layer of protection by your side to maintain your good health. Sure, it is the natural and best testosterone booster supplements that will elevate your health and take it to the pinnacle.
Along with taking natural testosterone booster supplements, keep other factors in mind that are necessarily important to have a good level of testosterone I.e. foods and fruits. You can consider them as high priority testosterone boosting methods, the results of which will be reflected when you start incorporating them in your daily life.  
Take a good sleep- Even the testosterone supplements will fail to work if consistent, quality and deep sleep is away from your life. Take efforts to take out time for a good sleep in conjunction with taking test booster supplements. Good things take place in the body while you are sleeping.
Body starts producing aromatase (an enzyme that turns your testosterone into estrogen). When testosterone turns into estrogen, there is a risk of lower testosterone level. The body at rest assists in maintaining a higher testosterone level.
Eat fat and cholesterol in abundant quantity- Cholesterol is very essential for the production of testosterone. Having an adequate amount of fat is another way to maintain hormone levels. Also, eating cholesterol does not affect the condition of your heart, so eating cholesterol on a regular basis is good for body development as well as good testosterone level.
The source of food you can choose to get good cholesterol levels are eggs, beef and other healthy fats such as olive oil, butter, coconut oil, and avocados.
Make a habit of intermittent eating- For high testosterone, the body needs to be intermittently fed. Though maintaining testosterone is hard but this most important step helps maintain the testosterone level. Always ensure to get the calorie from nutrient-filled fruits, foods, and drinks. The drop in testosterone can be seen due to stress, fatigue, and excessive physical work. It is the amount of calories that become the constant source of energy to maintain testosterone.
Avoid taking processed food- Processed foods are low-quality food and are loaded with sugars that don't provide energy to the body due to lack of nutrients. They are available in the market as frozen dinner, packaged food, etc. that don't support to optimize the testosterone levels.
Low-quality foods are attributed to the inflammation that makes it hard for you to stay lean. Always ensure to keep high-quality food as a meal. Take healthy fat, healthy carb, and healthy meat source.
You can adopt these natural healthy ways to raise testosterone apart from natural testosterone boosters. Results will be worth every penny provided you need to maintain the routine in both ways.