Charcoal peel-off face mask is an innovative peel-off formula that is infused with natural ingredients such as activated charcoal mulberry, pomegranate, basil, and cucumber. Most beauty and skincare experts swear by the effectiveness of these medical-grade botanicals in ensuring skin health. This face mask with powerful cleansing agents such as charcoal is highly recommended for people dealing with a variety of skin problems such as dark spots, acne scars, blackheads, whiteheads, and blemishes on the skin. This advanced product is developed after thorough research and testing. Also, this product is suitable for all skin types and can be used by both men and women.
Skincare benefits of Charcoal peel-off face mask-
Charcoal peel-off face mask is skillfully made by industry experts using premium-quality ingredients. Let's take a glance at the best beauty benefits of using this peel-off face mask regularly.
1. Skin cleansing-
Unclear, pimple-prone and unhealthy skin is a few common problems that have affected men and women of all ages. The causes of such problems are many, including a variety of lifestyle and environmental factors. Also, their facial skin comes in contact with a wide range of harmful agents that get entrapped in the pores and clog them. These entrapped impurities result in painful breakouts, pimples, and acne. On the other hand, activated charcoal content in this herbal face mask has high absorbent properties and diligently works to unclog the pores and picks up dirt, grime, and impurities from the skin, thus providing you with clear, smooth and fresh skin.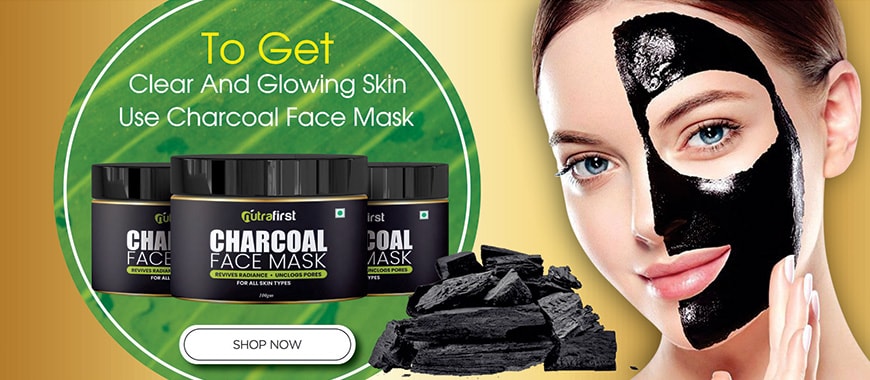 2. Brightens complexion-
Dull and tanned complexion is not only stubborn but can ruin the overall tone of your appearance. It often occurs as a result of overexposure to harsh sun rays, dust, and pollution but, don't worry! This herbal peel-off face mask makes a powerful solution for such issues and provides you with comprehensive skincare solutions. The organic extracts of mulberry and pomegranate fruits in this peel-off face mask make natural bleach for the skin and work to remove that stubborn tan. Indeed, these ingredients have been used by the folk communities of India to boost skin health for centuries. The bioactive compounds in these botanical extracts penetrate deep into the skin and diligently work to remove excessive pigmentation and promote a brightened skin tone. Also, these natural substances provide much-needed nourishment to the skin cells and rejuvenate them.
3. Soothes and refreshes skin-
In modern times, most people get dry and flaky skin due to a variety of factors. It is not only discomforting but can even take a toll on the overall tone of your appearance and makes you look older than your actual age. On the other hand, cucumber content in this peel-off mask deeply moisturizes the skin and prevents annoying problems such as flaky and dry skin. Also, its cooling components soothe the skin and prevent itchy, irritated skin.
How to use a charcoal peel-off face mask?
To pamper your skin naturally, rinse the face with water and pat dry. Apply a thin coat of the mask evenly on your face and neck (avoid eyebrows, eyes, and lips). Leave for a few minutes. Once dry, peel it off starting from the outer edges. In case of difficulty peeling off the mask, use lukewarm water.
(Word of caution– Apply only a thin layer of this face pack as a thicker layer may be difficult to peel and can cause pain or irritate the skin).