Are you one of those looking to achieve Rapunzel-like hair naturally but don't get enough time to pamper your hair with a hot oil massage or spa sessions? Well, of course, it is difficult to take care of your tresses amidst the urban era where each of us is leading a hectic life. Such situations give rise to a plethora of hair problems and a few common ones are hair fall, frizz, split ends, and dandruff. These issues not only ruin the tone of your overall appearance but can make your tresses unmanageable. In such scenarios, you may try to find out an easy remedy that can help you achieve healthy, long, thick, and shiny hair naturally and this is where herbal hair care supplements such as hair regain capsules come into the picture. Let's understand how these ayurvedic pills may help you grow your hair healthy and strong.
About hair regain plus capsules-
Regain hair capsules form a unique and advanced hair restorative formula that makes a blend of nature and science. This ayurvedic medicine comes brimming with powerful Himalayan herbs such as Bhringraj, Yashthimadhu, Hibiscus, Shankhapushpi, Ashwagandha, and Brahmi. These herbal extracts are proven to provide you with a multitude of health benefits and are being used to make hair strong, long and thick, since ancient times. Also, these organic pills can be used by both men and women. Here are a few ways this ayurvedic medicine can help you achieve a thicker, fuller, and lustrous mane.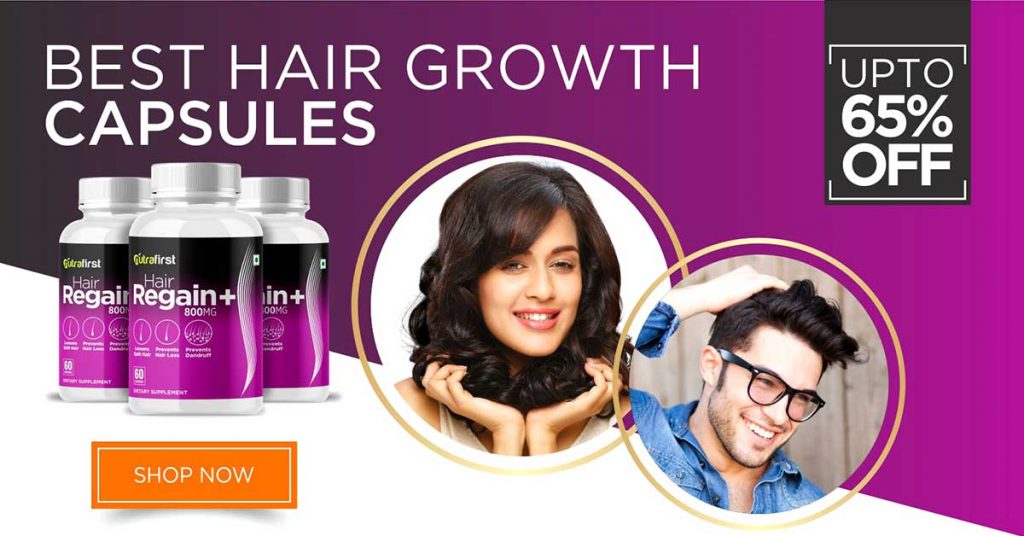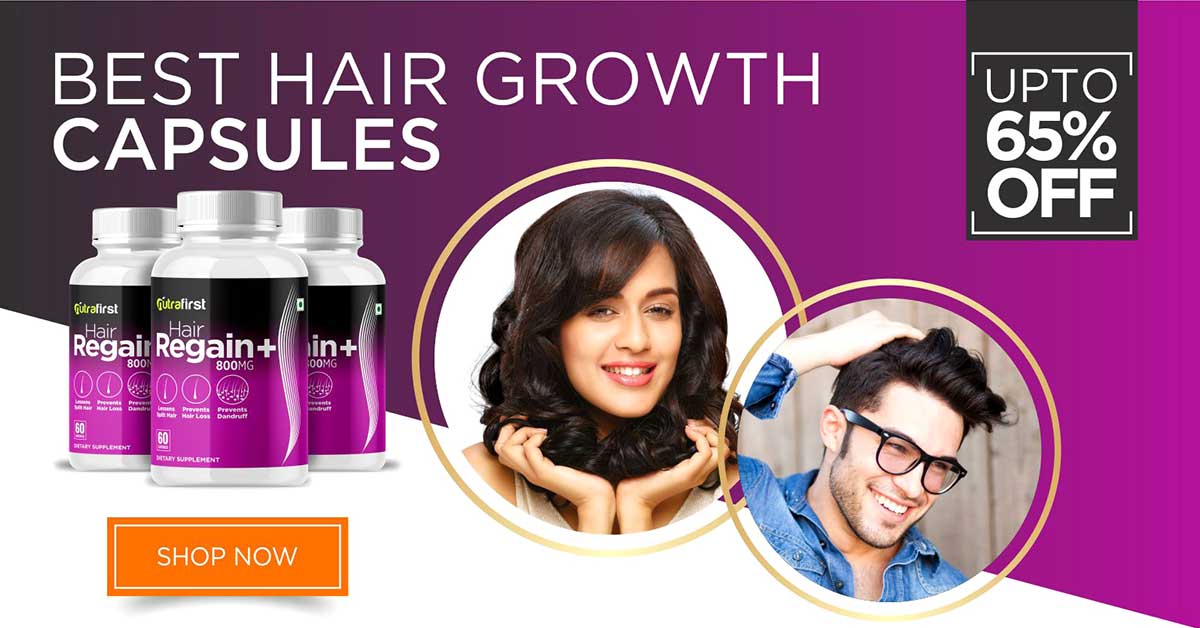 1. Reduces hair fall-
Earlier, hair fall was considered as a sign of aging but in current scenarios, even young men and women are suffering from excessive hair fall due to a variety of medical and lifestyle-related factors. Some of the common ones are nutritional deficiencies or excessive stress. This hair restorative supplement by contains makes a wonderful source of essential micronutrients such as vitamins and minerals that replenish the hair follicles and provides them much-needed strength. Also, natural adaptogens such as Ashwagandha and Shankhapushpi in this concoction are proven to reduce stress and anxiety naturally as well as boost the supply of oxygen-rich blood in the scalp. This rise in oxygen supply in the scalp results in not only strengthens the hair follicles but speeds up hair growth as well.
2. Reduces dandruff-
Dandruff or also known as seborrhoeic dermatitis is a scalp condition that is characterized by the formation of white flakes over the scalp. These are the flakes of dried up skin on your scalp which cause itching, or discomfort. Not only this, excessive dandruff may lead to scalp infections and also leave you in social embarrassment. Hair regain capsules are power-packed with vitamins, minerals, and enzymes that diligently moisturize the scalp and stops dandruff formation on the scalp. Also, these micronutrients energize the dormant follicles and stimulate faster hair growth.
3. Makes tresses voluminous, silky, and smooth-
Do you often crave to make your tresses smooth and silky like that of the models in TV commercials? It is no surprise that thinning hairs ruin the overall tone of your outer appearance as well as your self-confidence. But, don't worry! Hair regrowth capsules enriched with powerful ingredients such as Brahmi, Yashthimadhu, and Bhringraj that diligently work to nourish the tresses as well as make them voluminous and shinier, naturally and quickly.
How to use hair regain capsules?
To pamper your tresses in the best way, you are required to take 1 Hair regain capsule, twice daily (30 minutes before meals). Also, you can provide your locks with an additional dose of nutrients by massaging the scalp with hair regain oil.
Where can I buy hair regain plus capsules?
You can buy hair regain capsules online at the best price @ Nutrafirst and avail free home delivery, best discounts and COD on hair care products.