Weight loss is a trending fitness goal of all times. Nowadays, most men and women are affected by unwanted weight gain due to numerous factors such as over-dependence on junk food, stress, low physical activities, hormonal imbalances and many more. Also, it may be a daunting task to spare a few minutes out of your busy routine for the intense workout sessions. In such circumstances, you may want to find out a convenient yet effective alternative to conventional weight loss practices. This is where the need for dietary supplements emerges. Garcinia Cambogia extract capsules form one herbal fat-burner that is admired by many fitness freaks and nutrition experts for its amazing health benefits. Let's know more about it.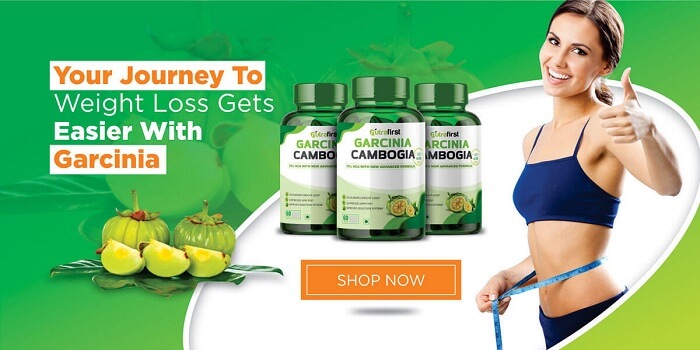 What is Garcinia Cambogia?
Garcinia Cambogia is a greenish-yellow, fleshy fruit that is widely grown in the tropical regions of south-west India and also, in many parts of other Asian countries. This citrus fruit holds a folk culinary importance and is being used to impart a tangy flavour to Indian curries and chutneys since ancient times. In the later years, researchers identified its fat-burn potential and many pharmaceutical companies launched Garcinia Cambogia weight loss capsules. In the recent past, it was touted as 'the holy grail of weight loss' by fitness and nutrition experts, which lead to its growing popularity amongst the weight watchers.
Garcinia Cambogia extract and weight loss-
While fitness and nutrition experts tout Garcinia a potent fat-burner, it is obvious for you to think what makes it so powerful? Well, pure Garcinia Cambogia contains a high concentration of hydroxycitric acid (HCA), a phytochemical that helps inhibit the activity of citrate lyase enzyme and prevents the conversion of carbohydrates into body fat. Besides, it uplifts the level of Serotonin or the 'happy hormone' in the brain and uplifts mood, which helps you prevent unwanted hunger pangs under emotional circumstances.
Other health benefits of Garcinia Cambogia–
Although Garcinia Cambogia capsules are sold as an organic weight loss supplement, it is not the sole advantage associated with it. Some other impressive benefits include-
Uplifted energy levels
Suppressed appetite
Lower inflammation
Balanced blood glucose
Healthy heart
How to use Garcinia Cambogia capsules?
To achieve the best weight loss results, you are recommended to take 1 capsule, twice daily (at least 30 minutes before meals) with a glass of lukewarm water.
Who can use Garcinia Cambogia?
This all-natural supplement is considered safe for most men and women facing weight issues. However, you must consult a healthcare professional before starting the supplement, especially if-
Pregnant, lactating or trying to conceive
Taking medications
Receiving treatment
Allergic to any of its ingredients
Or under the age of 18 years
Where can I buy the best Garcinia Cambogia capsules?
You can buy Garcinia Cambogia online at the best price at Nutrafirst and get free shipping at your home with COD (cash on delivery) facilities.