Vitamin C is known for its health benefits. Probably, everyone knows vitamin C is good to enhance immunity. Since ages, it has been associated with immunity benefits and there are various vitamin C supplements which feature its usage. But did you know vitamin C is great for your skin too? Let us tell you how. Vitamin C is also known as ascorbic acid, which is loaded with antioxidants that help making your skin radiant and youthful. Antioxidants help destroying free radicals, supports repair of skin tissues, and foster collagen synthesis to make skin healthy. Although we get the daily dose of vitamin C through our diet, however, for skin related benefits, topical application is of utmost significance. And for topical application, consider buying vitamin C serum for effective results.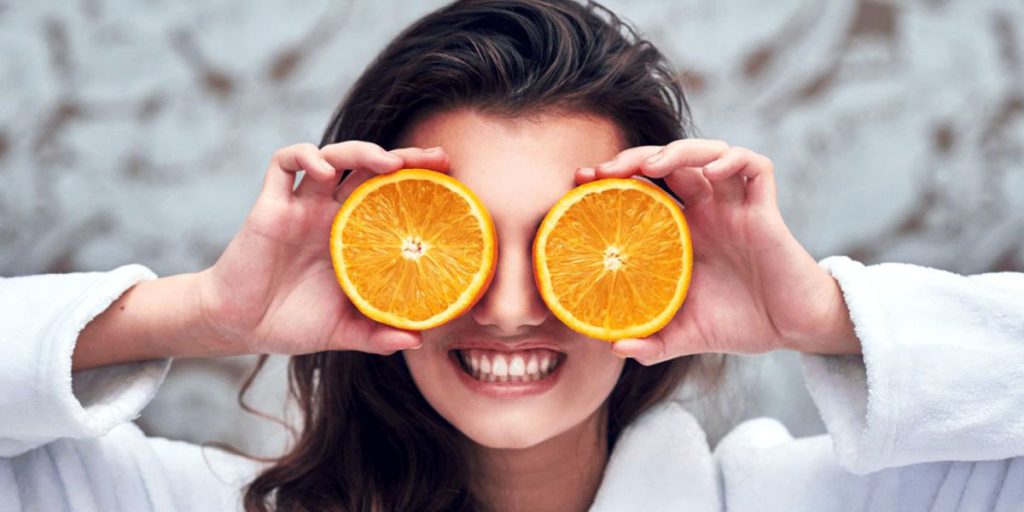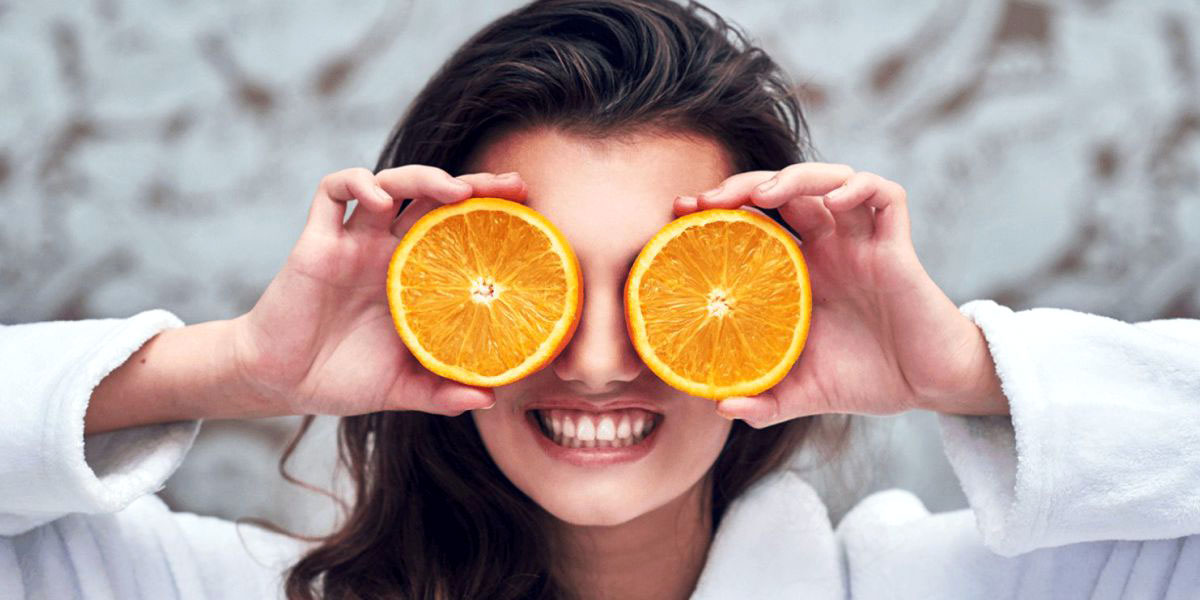 How Vitamin C Works on Your Skin?
The vitamin C we get through our daily diet is generally transported from the bloodstream to two layers of the skin namely, dermis and epidermis. Factors such as aging, pollution, and exposure to UV rays of sun lower the vitamin C reserve in epidermis. Great food sources of vitamin C include amla, lemon, oranges, broccoli, and more. However, when you apply a vitamin C serum, it works instantly on your skin to heal wounds, accelerate collagen and elastin production. Collagen and elastin both are protein fibers that help skin cell regeneration. These protein fibers make your skin firm, prevent pigmentation, and delay the aging process of skin. Regular usage of a vitamin C serum is therefore a welcome step to maintain skin health.
Since it is established that the application of vitamin C serum is beneficial for your skin health, let's take a look at how it benefits your skin:
Prevents Wrinkles & Fine Lines: AsVitamin C helps enhancing collagen synthesis in the body, it works wonders to prevent signs of aging like wrinkles and fine lines. Topical application of vitamin C serum regularly for 12 weeks helps reducing wrinkles on the skin.
Protects your Skin from UV Rays: Prolonged sun exposure can affect your skin. Signals like tanning, rough skin, skin redness, etc. prominently depict the same. However, the antioxidant properties of vitamin C help protecting your skin from UV rays. Applying a vitamin C serum that also combines vitamin E into it can help you protect sun damage.
Hydrates your Skin: Vitamin C application on the skin not only provides it moisture but also helps decreasing its dryness. Ascorbic acid helps retaining water in the skin and helps preventing it from getting dry.
Lowers Skin Pigmentation: Hyperpigmentation is caused in the skin because of increased melanin production. Melanin is a pigment that gives color to the skin. Applying a vitamin C serum regularly helps reducing melanin production and decrease dark patches on the skin.
Apart from these benefits, application of a vitamin C serum is extremely beneficial to improve skin elasticity, reduce skin inflammation, support wound healing, and more. If you are looking out for a vitamin C serum, do check out Nutrafirst Vitamin C Serum with Hyaluronic Acid to make your skin smoother, radiant, and healthy.