Green coffee bean as a substance has been heralded as an absolute breakthrough in the world of diet products. Millions of people have already taken on the product as something that they can add to their daily exercise regime, and it has already been shown to have an impact. People are looking at green coffee bean extract for losing weight, and they are pretty much demanding it, with the product flying off the shelves worldwide. However, not everyone understands what this stuff is and how it works.
Green coffee beans for weight loss are beans that have not been roasted. This means that they are not ready for use for the purpose of converting into the coffee. In this clean and unsullied state, they contain something rather special, that scientists are stating is responsible for losing weight. As green coffee beans, they contain something called chlorogenic acid, which has a massive part to play in how the body deals with food once it has been taken into the mouth and into the digestive system. Chlorogenic acid actually slows down the release of glucose into the human body. It is this process that helps to promote weight loss. The reason why green coffee beans are so effective, according to scientists and researchers, is that roasting a coffee bean forces the chlorogenic acid out of the bean, and therefore removes the potential to slow that glucose down.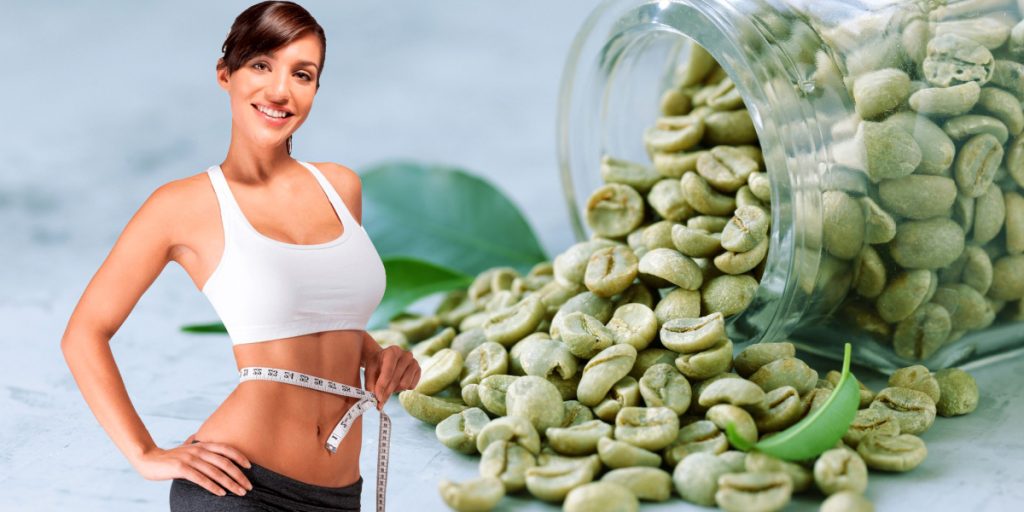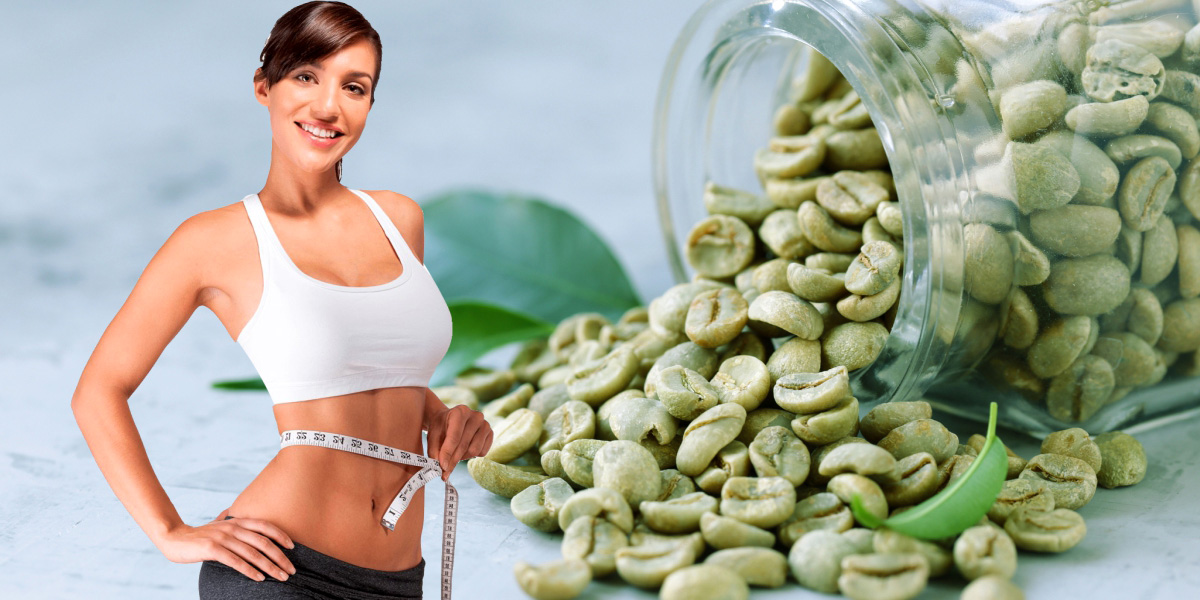 The extract is derived from raw or green beans which contain chlorogenic acid that helps the liver to process fatty acids more effectively. As fatty acids are processed fast, we tend to lose weight effectively and safely. It is also a rich source of natural antioxidants that help your body replenish the free radical loss. Anti-oxidants are now found in almost all-natural fat loss products but what really makes the difference is how pure and natural they are. The overall effect of this supplement boosts your metabolism and helps the maintenance and regeneration of healthy cells.
Major Green Coffee Benefits –
It Gives you energy but never makes you jittery.
It boosts your metabolism that triggers your natural fat-burning process very effectively.
It reduces the appearance of cellulite.
It has anti-aging properties.
Chlorogenic acid found in these beans helps in reducing blood pressure.
It helps in maintaining healthy blood sugar levels.
It improves blood circulation which is good for overall health and energy.
It contains less caffeine (25-30mg) than your regular coffee (100mg).
Why use Green Coffee Bean extracts for weight loss?
Fat burning is just one of the many benefits of this supplement. It helps in maintaining your overall health as mentioned above.
It is a clinically proven formula for fat burning.
Doctors recommend Green Coffee Extract is an effective solution to burn fat fast.
Obviously, doctors will not recommend something that doesn't work.
There are thousands of users who have lost weight in a very short time by using it.
There are no side effects.