Garcinia Cambogia have got tremendous hype in the market for all the good things it can do to your overall health. Many nutrition and fitness experts tout it as 'the holy grail of weight loss' and recommend most weight watchers to include this organic dietary supplement in their fitness regime for obvious reasons. Here we are with a list of impressive health benefits of Garcinia Cambogia, but before we began to roll out the list, let's first know about it.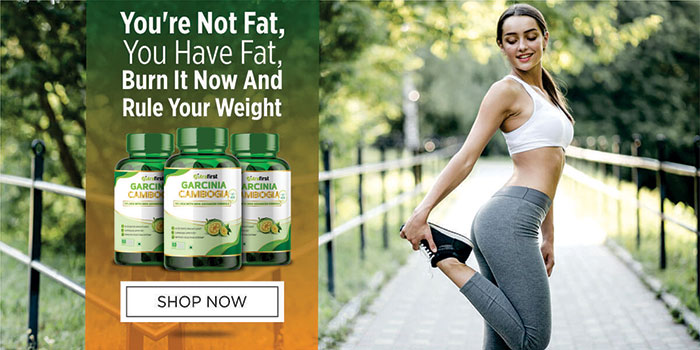 Garcinia Cambogia–
Garcinia Cambogia is a tropical fruit that thrives in the southwestern coasts of India and parts of other Asian countries. In appearance, the fruit looks like the cross between a pumpkin and a tomato. Traditionally, this citrus yet fleshy fruit is being used to add sourness to authentic south Indian curries and chutneys. However; pure Garcinia cambogia , also known as HCA extract is now marketed as a herbal fat-burn supplement in the form of capsules. Let's take a sneak peek on some of the surprising health advantages of taking the supplements.
1. Weight loss-
When we talk about the health benefits of Garcinia cambogia, weight management tops the list. It is because; the peel of the fruit comes power-packed with a high concentration of hydroxycitric acid, a phytochemical that is believed to cease the activity of citrate lyase enzyme the body. This inhibition leads to no conversion of carbohydrates into fats, thus resulting in weight loss. Also, the soluble fibres in this herbal supplement impart you a feeling of being full and help control unwanted hunger pangs.
2. Lower stress-
In recent times, each of us deals with some degrees of stress every day. Fortunately, certain herbal supplements like Garcinia cambogia or HCA extract pills make a natural remedy for stress. HCA is known to uplift the level of the brain chemical 'Serotonin,' also known as the happy hormone. This shift in hormone uplifts your mood and lowers stress, which, in turn, helps you ward off unwanted hunger pangs under emotional circumstances.
3. Increased energy-
One of the major causes of unwanted fat gain is low physical activity. At present, most of us spend long hours sitting in front of the computer screens and do not move much, which leads to access accumulation of fat across the body. Also, many of us are hesitant to carry out conventional weight loss practices such as exercising due to fatigue and low energy levels. Studies claim that people who use HCA capsules regularly are found to have increased energy levels and experience fewer dips in energy as compared to the non-users.
These are a few ways Garcinia Cambogia extract can enhance overall wellbeing and enable you to reach your health goals naturally. If you too are one of those affected with weight issues and looking for an effective, natural and safe fat-burner, pick Garcinia Cambogia pills and embark on a new weight loss journey. We wish you good health!