Are you one of those looking to shed a few extra pounds naturally and healthily? Well, if so, you may be eager to know the best, safe and convenient diet way to reach your weight loss goals. We suggest you trying keto diet pills due to all their amazing fat-burning properties. Today, we are here with a piece of interesting information on keto diet pills and their effectiveness in burning extra body fat. Let's start!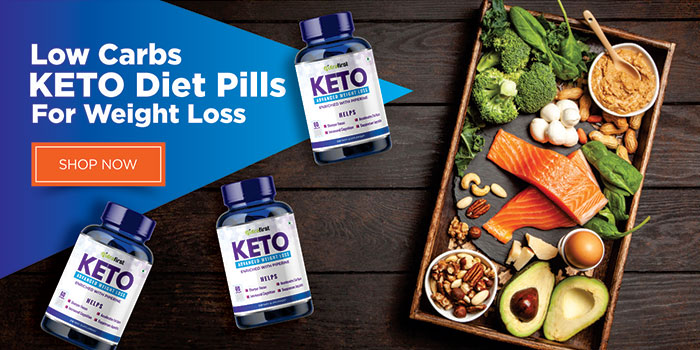 What are keto diet pills?
Keto Advanced Weight Loss pills are powerful diet supplement that aims at triggering weight loss by pushing your body into the state of ketosis. These pills form a substitute for the conventional low-carb or the conventional ketogenic eating plan. What's more exciting is the fact that you do not require to limit your food choices. However, pairing the supplement with a healthy diet and regular exercising may enhance the efficacy of the capsules, and you may reach your health goals faster.
How do keto diet pills work for weight loss?
Keto diet pills diligently chisel extra body fat by force entering your body into ketosis. In this metabolic state, your body experiences a significant drop in blood glucose and starts looking for another energy source to fuel the brain and other body organs. Therefore, it starts the breakdown of excess body fat into ketones and releases them into the bloodstream. These smaller molecules are then carried to different body organs and consumed by other body cells for energy. In this way, keto diet pills help you burn a few extra pounds naturally and healthily.
Does this weight loss supplement pose other health benefits as well?
Why not? Although keto pills are primarily marketed as a herbal weight loss supplement, the health benefits of these ayurvedic pills are not limited to weight management solely. Some of its other impressive advantages as follows-
Improving energy levels
Suppressing appetite
Lowering stress
Regulated blood sugar
Detoxifying body naturally
Who can use keto diet pills?
Generally, keto pure diet pills are considered safe for most men and women. However, you should avoid taking keto diet pills or any other supplement under special medical conditions such as-
Pregnancy
Lactation
Underlying illness
Receiving treatment
Aged below 18 years.
How to use keto diet pills for best results?
To reach your weight loss goals fast, you are advised to take 1 capsule, twice daily with a glass of lukewarm water. Also, note that the pills should be taken at least 30 minutes before meals at different time intervals.
Where can I buy the best keto diet pills in India?
You can buy safe, effective and herbal keto diet pills online in India by clicking here.