Strengthened immunity is super essential for maintaining overall health. It is because; our immune system plays a crucial role in protecting your body against a variety of infections, allergies, and an attack by a foreign microbe that occurs with the change in season, place, or in times of medical crisis such as coronavirus pandemic. In such cases, you might be considering a variety of remedies and maybe eating a lot of healthy food to keep your body's defense mechanism into action. But, you must understand that old people, especially those with special medical conditions or comorbidities such as diabetes, hypertension, and cancer cannot absorb nutrients from the food they eat and require an additional dose of immunity-boosting agents in supplement form. Keeping these aspects in mind, we at Nutrafirst work day and night to provide you with organic immunity boosters to enhance immune power in no time. Let's understand!
Immunity Booster capsules-
Immunity booster capsules come fortified with the goodness of valuable, immunity enhancing agents such as vitamin C, vitamin D, and essential minerals like zinc. Let's take a glance at the best health benefits of using these natural pills.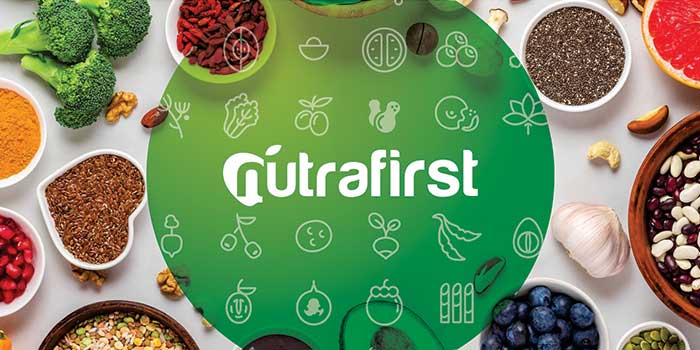 Vitamin C-
This organic supplement makes a rich source of C, also known as the 'immunity vitamin.' It is no surprise that the demand for vitamin C supplements has witnessed a tremendous surge due to obvious reasons. It is because; this amazing component is revered in the field of Ayurveda for its amazing immunity-boosting properties and helps the body stay strong and fit. This bioactive compound uplifts the production of White Blood Cells (WBCs) that make an inevitable part of the immune system and interferes with the action of histamines and foreign bodies that pose a potential threat to the body. Citrus fruits and veggies such as grapefruit, lemon, strawberry, kiwis, and spinach are a natural source of vitamin C. Apart from that, bolstering the body's immune system, this amazing compound helps manage other health problems such as scurvy and dry skin as well.
Vitamin D-
Vitamin D, or commonly known as the 'sunshine vitamin' is another nutrient that is admired for its amazing ability to boost immunity. Although it is primarily used to help maintain bone mineral density and calcium absorption in the body, it can do wonders when it comes to enhancing the immunity as well. This sunshine vitamin pose a great impact on your immune system, and it plays a vital role in enhancing the function of immune cells, including T-cells and macrophages that protect your body against microbes and other harmful agents. Also, it is extremely beneficial for all those suffering from respiratory malfunctioning and maladies.
Zinc-
Just as vitamin C and D are vital for maintaining a healthy immune system, Zinc ( a type of natural mineral) is highly beneficial for your body's immune system or immune response. This organic compound aids in the production of immunoglobulin antibodies, cytokines, and many others. Also, it helps in DNA replication of antibodies and antioxidants for a strengthened immune system.
How to use immunity booster capsules?
For better immunity, you are recommended to take 1 capsule, twice daily at least 30 minutes after meals with a glass of lukewarm water.
The outbreak of coronavirus has shaken the world and spared no one who missed out on taking adequate precautions. Taking preventative measures in these tough times is all that one can do to survive forthcoming healthy days. In order to avoid getting susceptible to this fatal disease, people are leaving no stone unturned in keeping them at the safe side. It is a nightmare that has wreaked havoc and shattered the lives of millions of people.
The persistence of this invisible monster will not vanish so easily and continue to pose a danger to the lives. Staying at home and taking care is the ultimate thing we can do to mitigate its impact. The government has instructed taking precautionary measures is a healthy way to protect you and avert damages of the COVID-19 epidemic. Definitely, for some of you, encountering frequent boredom is inevitable as we are not accustomed to being at home for so long hours. However, we have to abide by the rules and show responsibility for a safer nation.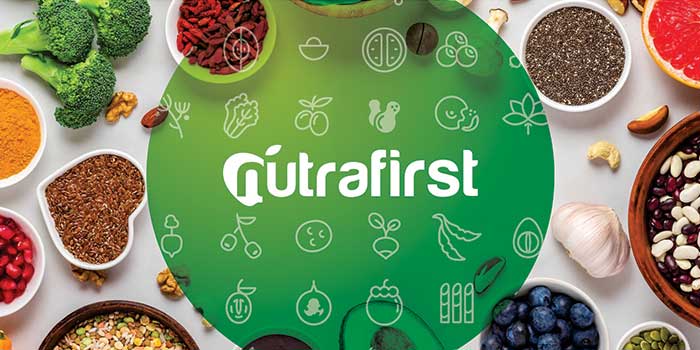 You will feel sluggish, demotivated, and frustrating but your staying at home will keep you healthy. Incorporating the healthiest foods will not only support our physical health but mental health also. Intake of carbohydrates, vegetables, fruits will nourish the body and replenish it with energy. Only the quality health program can accentuate your immunity and alleviate the detrimental risk of getting vulnerable to coronavirus. Other foods like kimchi, yogurt, and kefir are also helpful to combat inflammation and bring significant improvement in the mood and cognitive health.
(WHO) recommends promoting your physical & mental health to sail through this miserable time? It is the result of a healthy diet in conjunction with exercise that increases the potential of the body and makes your body potent. You may not be susceptible to chronic illnesses with healthy a diet a part of your everyday routine. Diseases like diabetes, obesity, cardiovascular, and depression can be controlled when the body is getting proper nourishment through quality foods & vegetables.
You can make the most of your leisure time by engaging you in some productive areas to stay healthy and feel better.
Daily enough exercise- One of the benefits of exercising is to release toxins from the body that makes us feel good while whittling down the risk of depression, anxiety, and stress. On the contrary, brain health gets better and imparts positivity in the ambience. Exercise gives us refreshments and enhanced physical ability to lead a healthy lifestyle. However, things are not favorable currently, inducing us to stay at home. We can make this self-isolation time worthwhile by putting out efforts for the exercises. To mitigate the effects of coronavirus, exercise is effective to boost immunity power and make the body more robust. Exercise doesn't mean lifting heavy weights and limiting to strenuous training sessions only. You can pick yoga, meditation, going for a stroll, walking, jogging, and other physical activities. Ensure that you are keeping you all hydrated during exercise as the body perspires throughout the sessions.
Quality sleep- Sleep is very important for a healthy body & mind as it repairs our cells and makes memory better. Lack of sleep is attributed to psychological wellbeing and impacts badly our overall health. Moreover, abundant sleep keeps the body refreshed and active throughout the day by repairing muscle tissues. So, sleeping should be given high preference along with other underlying aspects. It is one of the effective tips to stay healthy. Though sleeping too much leads to obesity and other body problems but going to bed early and having at least a sleep of 9 hours can be good in these times.
Improve your immunity- Immunity can't be built overnight – it is a long process. However, the lockdown times give you the advantage to be extra careful about your health and feed the body all the healthy items you can. Only by indulging in energy-draining exercise would result in boosted immunity, a balanced diet and healthy foods can do that too. Load your plate with nutrient-filled vegetables that include capsicum, tomato, green vegetables, carrot, cucumber, etc. taking all this together is sufficient to boost your immunity.
Spend the time with friends & family- It is needless to say that it must have been a long time since you last connected to your near and dear ones due to the hectic schedule of daily life. However, it is high time for you to capitalize on this leisure time and connect your favorite people through the virtual way. Stay with your family, get into long conversations, and connect your old friends to reminisce great memories. You can do video calling and messaging via social media and constantly support each other during corona time and also help them take preventative steps for health.
Adopt healthy habits in the routine- The battle against coronavirus sooner or later is going to come to an end and going out for some time should be skipped. Spending time will be tougher at home but you can adopt some healthy ways by keeping your health at the forefront. Cooking, washing utensils & clothes, and cleaning are the best ways to create healthy ambience. Use sanitizer and declutter the dirty rooms using chemicals. Take a daily bath and avoid touching your face.
Stay up to date and spread awareness- During the lockdown, it is utmost essential to stay up-to-date about all the information to be safe at home. As a responsible citizen, make people aware of all the right information that doesn't have access to connect to television, newspaper, or social media. Use your time to learn about safety measures and taking steps to mitigate the risk of coronavirus. Every minute is critical and have a close watch at your closed people if they are going out and meeting someone. Make sure they are sanitizing themselves and washing their hands after coming.