Weight loss is an evergreen fitness goal for most health-conscious people. And why not! An unhealthy body mass index indicates poor health and potential health hazards. While there are ample good reasons to lose weight, it is obvious for you to think about how to lose weight fast without undergoing strict diets or fitness regimes. Well, herbal dietary supplements are the answer. Today, we are going to reveal three herbal weight loss supplements by the brand Nutrafirst. These natural and ayurvedic weight loss medicines are formulated keeping in mind the body requirements of both men and women and can be used by both the genders. Let's start!
Garcinia Cambogia capsules-
Garcinia Cambogia weight loss capsules are one of the most consumed dietary supplements. For those who don't know what Garcinia Cambogia is- it is a tropical fruit that is native to southwestern India and other Asian countries. Traditionally used as a flavoring agent in authentic curries and chutneys, the rind of this greenish-yellow fleshy fruit contains a high concentration of Hhdroxycitric acid (HCA). This polyphenol is linked with the weight loss properties of this ayurvedic fat-burner. It is because; HCA inhibits the action of citrate lyase, an enzyme that converts carbohydrates into body fat. Besides, it uplifts the level of the brain chemical 'Serotonin,' also known as the happy hormone. This rise in serotonin interferes with cortisol production and helps ward off binge eating under stressful circumstances, thus leading to weight loss.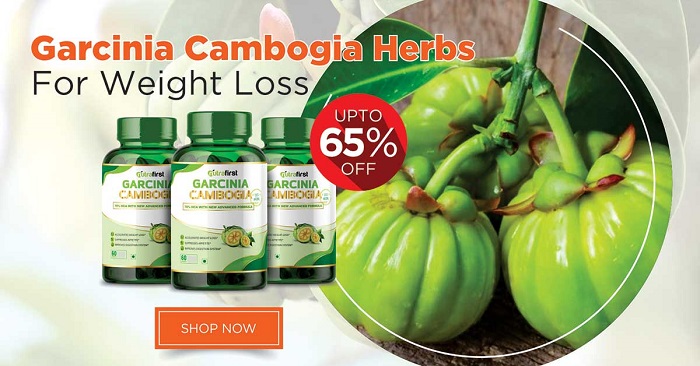 Keto diet pills-
While looking for a potent and natural fat-burner you may have come across the name Keto diet pills many times. These supplements are recommended by most fitness trainers to all those people who wish to achieve a toned figure naturally and quickly. This ayurvedic medicine works similarly as traditional ketogenic diet does and force enters your body into the state of ketosis. It is a natural or metabolic state in which your body experiences a dip in the blood glucose and it starts looking for an alternative energy source for fueling vital organs. As compensation to the loss of glucose, the body initiates the breakdown of fats into smaller molecules called ketones for energy. These organic compounds are released into the bloodstream and are carried to different body organs. Thereafter, these ketones are utilized by other body cells for energy, which, in turn, results in weight loss.
Green coffee capsules–
Good news for coffee lovers! Now, Nutrafirst provides you an opportunity to experience the power of coffee in a whole new way. Green coffee capsules are another shining star in the league of natural fat-burners. Pure and organic Green coffee beans are referred to as the raw or untreated coffee beans that are handpicked and separated from the coffee cherries. These unprocessed kernels make a rich source of powerful polyphenols such as chlorogenic acid and a mild quantity of caffeine. Chlorogenic acid is a substance that diligently sets your metabolic processes into a rhythm and instigates fat-burning processes in the body. Whereas, the moderate amount of caffeine provides you with an instant jolt of freshness and energy and enable you to stay fit, active, and focussed all day long.
Where can I buy best weight loss supplements in India?
You can buy natural fat burning supplements online at the best price @ Nutrafirst and make your weight loss journey easier without putting any extra efforts or tough dieting.