Obesity and weight issues have been a common topic for discussion on most health forums. At present, many of us are affected by unexplained weight gain due to lifestyle-related issues such as over-dependence on junk food, low physical activities, stress, late-night snacking, sleep loss and many others. This unwanted weight gain not only ruins your physical appearance but can lead to serious health conditions as well. In such scenarios, you may want to discover the easy yet effective ways to shed a few extra pounds naturally. This is where the need for weight loss supplement such as Garcinia Cambogia emerges. Here, we're with a piece of interesting information on Garcinia's wonderful health benefits. Let's start!
What is Garcinia Cambogia?
In its natural form, Garcinia cambogia is a greenish-yellow, fleshy fruit that resembles the cross between a pumpkin and a tomato. This tropical fruit is native to moist forests of southwestern coasts of India and other Asian countries. In earlier times, this citrus fruit was used as a flavouring agent to add a sour taste to traditional curries and chutneys. However; researchers and nutrition experts identified its fat-burning properties in the late' 60s and even touted as the holy grail of weight loss. At present, Garcinia Cambogia extract is widely sold as a herbal weight loss supplement in the form of capsules. Let's take a glance at the factors that make it an advanced fat-burner.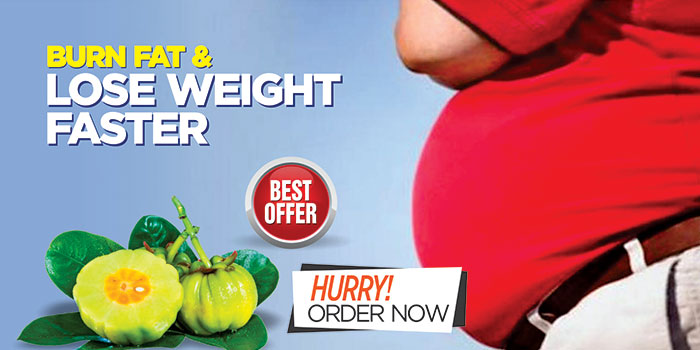 Garcinia Cambogia vs. fat loss-
While fitness experts promote Garcinia Cambogia extract as a wonderful fat-burner, you may think what makes it so powerful? Well, the answer lies in the skin of the fruit. Yes, the peel of Garcinia contains a high concentration of Hydroxycitric acid (HCA), a phytochemical that is believed to trigger healthy weight loss by-
Blocking the action of citrate lyase, an enzyme in your body that is responsible for turning carbohydrates into fats.
By enhancing the level of the brain chemical 'Serotonin,' also known as the happy hormone. This shift in the hormonal levels helps improve mood and enables you to ward off unwanted food cravings under emotional circumstances.
Other health benefits of Garcinia cambogia extract–
Although pure Garcinia Cambogia is marketed as a fat-burner, it is not the only application of this herbal supplement. Some other advantages associated with it as follows-
Improves athletic performance– The hydroxycitric acid present in the supplement is also linked with enhanced energy levels and better athletic performance in both men and women.
Boosts cardiovascular health- Although the evidence is little, researchers conclude that the bioflavonoids present in this organic supplement may reduce inflammation and lower bad cholesterol.
Better digestive health- Garcinia Cambogia fruit contains Garcinol, a polyphenol that helps prevent peptic ulcers and protects the digestive system from harmful hydroxyl free radicals. This phytochemical is also found to protect your brains specialized guardian cells against neurotoxin buildup.
How to use Garcinia cambogia extract supplement?
To get the best benefits of Garcinia Cambogia, you are recommended to take 1 capsule, twice daily (at least 30 minutes before meals) with a glass of lukewarm water. Also, it is best to talk to a doctor before starting the supplement, if you are pregnant, breastfeeding, receiving treatment or are younger than 18 years.