Achieving shiny, glowing and healthy skin is something that we all desire. Undoubtedly, we are born with healthy, supple and glossy skin. However; many factors such as growing age, unhealthy eating habits, exposure to dust, pollutants and harmful sun rays take a toll on your skin. In such situations, you may want to find a perfect product that can provide you with comprehensive skincare benefits. A charcoal face mask is one such product that has gained tremendous popularity for its skincare benefits. Let's understand!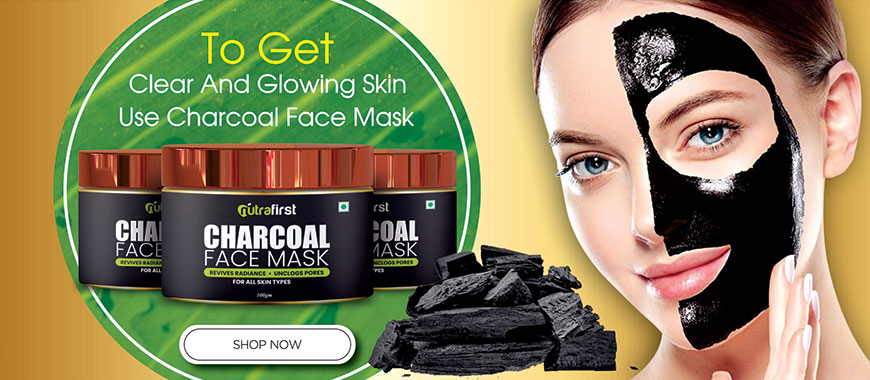 What is charcoal peel-off face mask?
Charcoal is known for its cleansing properties, since ancient times.However; charcoal peel-off face masks have become tremendously popular over the past few years. These face masks contain active charcoal (blackish-grey ash made from wood, coconut peats etc.) as the main ingredient, and this activated charcoal is known for its abilities to remove impurities and promote clear, glowing and smooth skin. Besides, these face masks come fortified with medical-grade botanical extracts for added skincare benefits. Let's take a glance at the most impressive skincare benefits of charcoal peel-off face mask.
Skincare benefits of charcoal peel-off face mask-
Charcoal peel-off face mask has a wide range of associated skincare benefits. Here are a few impressive ones-
1. Purifies skin-
Your skin comes in contact with dust, irritants, pollutants and harsh sun rays every day. The dust particles get entrapped in the pores in the skin and often results in breakouts, pimples and acne. Charcoal in the peel-off masks diligently unclogs pores and lifts impurities, grime and dirt, leaving your skin clear, smooth and supple.
2. Lightens complexion-
If you are one of those who always crave for a lighter skin tone, charcoal peel-off face masks make a perfect pick for you. Herbal face packs such as Nutrafirst charcoal peel-off mask come power-packed with botanical extracts such as mulberry, pomegranate and cucumber that are known for their skin lightening properties. The micronutrients in these organic compounds seep deep into the skin and fight against tanning, hyperpigmentation, dark spots and promote a brighter skin tone. Besides, these organic compounds rejuvenate the skin cells and provide you with younger-looking and radiant skin.
3. Soothes skin-
Dull and patchy skin can make you look tired. Charcoal peel-off face masks often contain botanical extracts that boast cooling and hydrating properties. These ingredients moisturize your skin and prevent dry and flaky skin. Besides, these organic compounds soothe the skin from within and leave is fresh and glowing.
How to use-
To pamper your skin naturally, rinse the face with water and pat dry. Apply a thin coat of the mask evenly on your face and neck (avoid eyebrows, eyes and lips). Leave for a few minutes. Once dry, peel it off starting from the outer edges. In case of difficulty peeling off the mask, use lukewarm water.
(Word of caution- Apply only a thin layer of this face pack as a thicker layer may be difficult to peel and can cause pain or irritate the skin).
Where can I buy the best charcoal peel-off face mask?
You can buy the best charcoal peel-off face mask online in India at the best price.