Vitamins and minerals play a crucial role in maintaining overall wellness at different stages of life. Perimenopause is a stage where women experience different physical challenges due to the rapid shift in hormonal levels. Some of the common yet discomforting symptoms of menopause include vaginal dryness, hot flashes, insomnia, night sweat and mood swings. In such conditions, your body requires a whole different set of essential micronutrients to cope up with these rapidly occurring changes. At present, you may find several multivitamin supplements for both women and men. However, you must be aware of the ingredients a multivitamin must contain. Today, we are here with a list of vitamins and minerals that your menopausal vitamin supplement should have.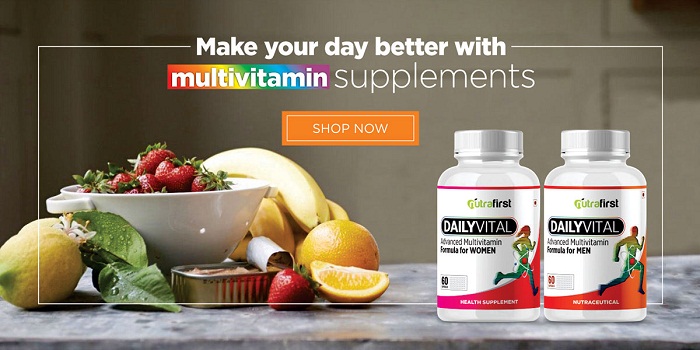 1. Vitamin E-
Vitamin E is the shining star in the multivitamins intended to ease with the symptoms of perimenopause and menopause. It is because; Vitamin E effectively reduces stress by suppressing the production of cortisol in your body. Besides, your body is at a higher risk of experiencing oxidative stress, which can further cause damage to cells and tissues. Vitamin E, in contrast, contains anti-inflammatory abilities and relieves stress by lowering the impact of oxidative stress.
2. Vitamin D-
Nowadays, most men and women are diagnosed with vitamin D deficiency. It is no surprise that the 'sunshine vitamin' holds immense importance in maintaining bone mineral density and helps reduce the risk of serious disorders such as osteoporosis. Also, to stay healthy, our bones undergo constant remodelling where new tissues replace the old bone tissues. However; during menopause, the renewal process gets skewed and your body absorbs more bone tissue then generating it. As a result, menopausal women are at a greater risk of bone-related maladies; hence, ensuring a proper intake of vitamin D and Calcium is crucial. As per recognized medical associations, women up to the age of 70 must get at least 600 international units of vitamin D every day.
3. Vitamin A-
Vitamin A is equally important for keeping the bones in good condition, improving vision, protecting soft tissues against physical damage and many more. However, too much of vitamin A is linked with an increase in the risk of bone fractures in menopausal women. Medical opinion about Vitamin A and menopause is mixed. Therefore, you should consult a doctor before taking vitamin A supplements.
4. Magnesium-
Magnesium is another powerful ingredient that can provide immense relief from menopausal symptoms. Women taking plenty of this organic mineral through food or multivitamin supplement reported a reduction in discomforting symptoms such as anxiety, mood swings, depression, cold flashes and many others. Besides, it helps in the improvement of bone mineral density and promotes cardiac health as well.
5. Vitamin B12-
Many women experience insomnia during menopause and healthcare professionals link it with gradually decreasing level of vitamin B12. As per the recommendations of international medical associations, women over the age of 50 require 2.4 micrograms of vitamin B12 every day.
These are some of the top nutrients you must ensure to relieve the discomfort during perimenopause or even menopause. We wish you good health! Thanks for reading.