Hair plays a vital role in defining the tone of your overall appearance. However, the cool waves of frosty winters can take a toll on the overall health of your crowning glory. The changes in weather not only make the hair dry and brittle but can give rise to dandruff and massive hair fall as well. In such cases, you may strive to find the best natural remedy to keep the hair strong, smooth and silky. Haircare experts conclude oiling the locks with essential (herbal) oils as the ultimate remedy. Today, we're here with a list of oils that can help men and women keep their hair healthy and strong. Let's start!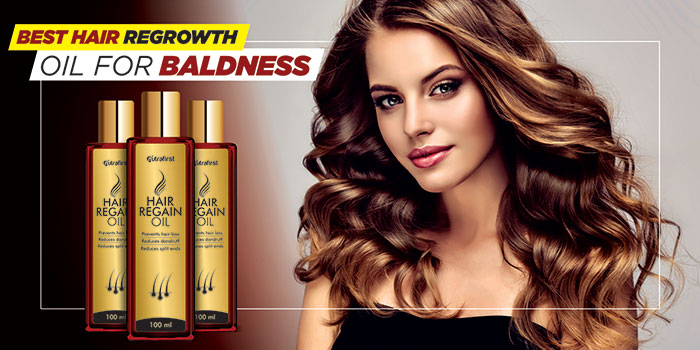 Bhringraj Oil-
Bhringraj or commonly known as 'false daisy oil' is being used as a herbal hair care remedy, since ancient times. It is admired by the hair experts for its exceptional ability to nourish the follicles from within and improve texture. Also, this organic potion contains anti-microbial agents that help prevent dry scalp and prevent infections as well.
Almond oil-
Let it be your favourite dessert or beauty regimes, almonds find a special place everywhere for all good reasons. These light-brown kernels form a rich source of essential nutrients such as Vitamin A, E and C that benefits your locks in numerous ways. Vitamin E in this natural elixir contains a range of antioxidants that neutralize the problematic free-radicals. Besides, it provides the much-needed hydration to the follicles as well as hair strands, thus leaving them soft, smooth and silky.
Coconut oil–
Coconut oil is often called a miracle oil for all the good it can do to your hair as well as skin. Hair fall is an annoying problem that occurs as a result of protein deficiency. Coconut oil, on the other hand, replenishes the hair with essential proteins and prevents hair loss. Besides, it helps prevent premature greying and curbs the problem of split ends as well.
Neem oil-
Neem oil contains regenerative properties that accelerate cell division in the hair strands for fast hair growth. Besides, the anti-microbial and anti-inflammatory agents in this oil prevent the growth of bacteria or fungus on the scalp, which, in turn, aids in faster hair growth. Also, it adds bulk to the strands and makes them appear smooth and thick.
Chamomile oil-
Chamomile, a flower from the family of daisy makes a wonderful potion for hairs. This soothing oil contains anti-inflammatory agents that help treat numerous conditions such as flaky scalp, dandruff and eczema. Also, it strengthens the hair roots and effectively curbs hair fall.
These are some herbal hair oils that can help you achieve thick, strong and glossy hairs naturally. Try any of them and feel the difference.
Where can I buy essential oils for hair growth?
You can Buy Best Hair Oil For Men and Women in India @ NutraFirst.in