Hair Loss is becoming a very common problem for many people. People suffering from hair fall are always looking for one or the other solution to overcome constant staring and unnecessary suggestions from everyone else. They also spend hundreds of thousands of rupees on hair replant, re-growth, and other synthetic procedures that can even misfire. Despite all the modern advancements, the answer to hair regrowth and conditioning lies with Mother Nature's gifts. Present in the form of essential oils, these can reduce hair fall and stimulate good hair growth.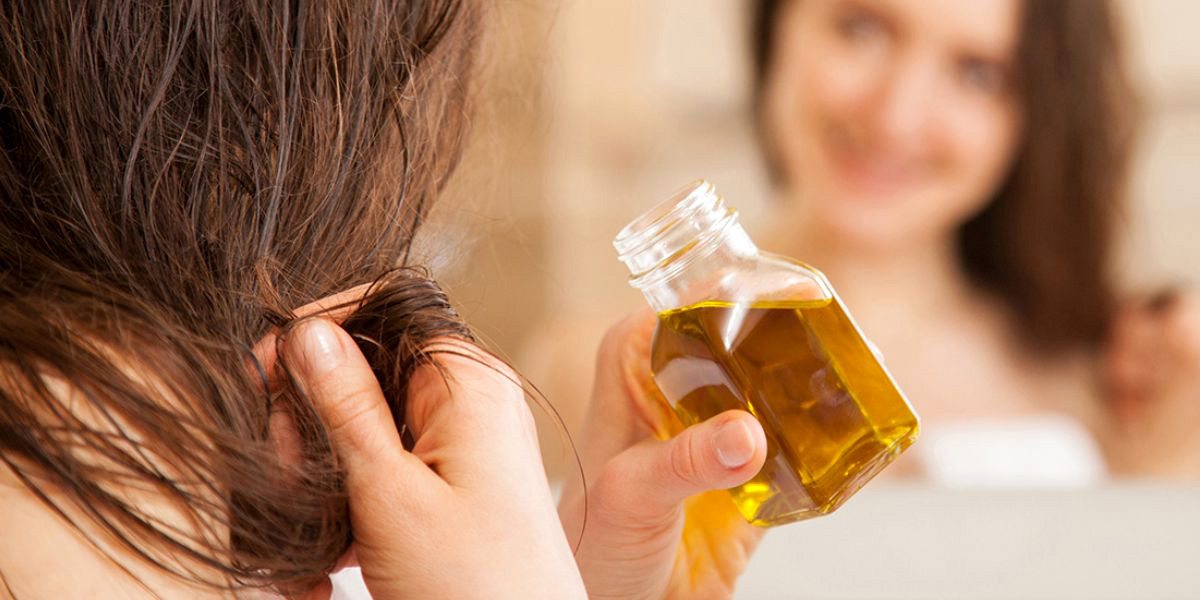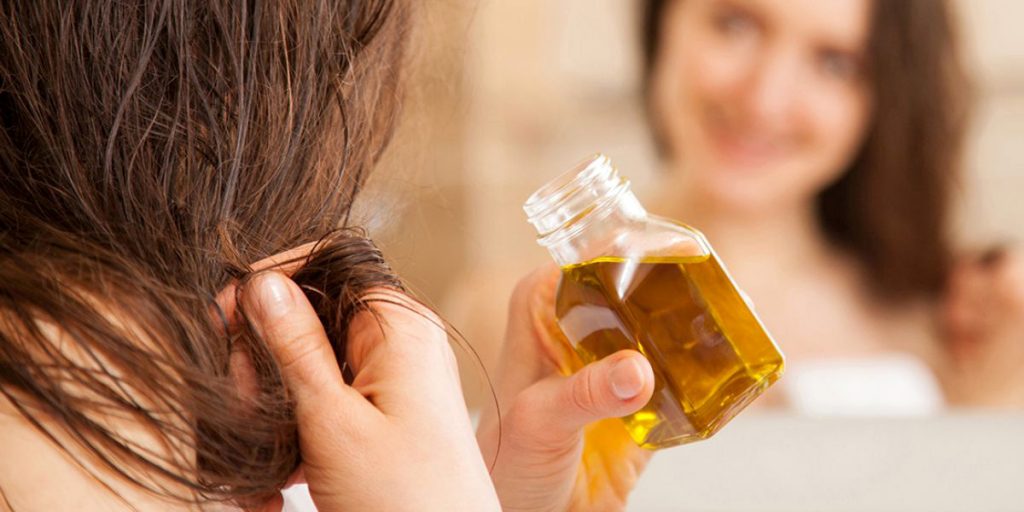 Before your go Google for natural hair oil for hair fall, it is an important thing to remember before selecting a hair oil is that always go for something that is organic and made of herbal extracts. Trying the natural route is far more reliable than trying some commercial stuff which can harm your hair even more.
A few of the most used essential oils are Lavender, Peppermint, Rosemary, Cedarwood, Lemongrass, and Thyme, among others. Essential oils are extracted from plants through methods like distillation or evaporation. While essential oils are most famous for their aromatic capabilities, they also contain strong chemical properties that can be beneficial for health. Essential oils have long been used in alternative, Eastern, and homeopathic medicines thanks to their effectiveness and low risk of side effects.
One benefit some essential oils have is improving hair health. Different oils can do everything from helping hair grow to add strength and shine. Regular application of essential hair oils to those areas where thinning hair is prevalent 3 – 5 times per week for about 10 – 15 minutes will provide you with amazing results. If you can apply it daily that's even better and will provide you with results much more quickly.
Choosing an essential oil that suits you best can be confusing at times, and this is where you can try all-natural hair supplements like
Nutrafirst Hair Regain Oil. This is one of the best hair oil India for men & women, enriched with the goodness of pure Himalayan herbs that work at the cellular level to reverse hair damage by re-energizing dormant hair follicles, preventing hair thinning, and stimulating hair growth. Other benefits of the Hair Regain Oil include; promoting natural hair growth, strengthening hair roots, activating dormant hair follicles, preventing hair loss, improving hair thickness & elasticity, making them silky & smooth, soothing dry & itchy scalp, and adding shine. With the regular application of herbal hair oils like Hair Regain you can reduce hair loss without having any side effects.
Before trying out any essential oil or natural hair oil for better growth, it is always better to try to gather information and test before regular consumption. Take necessary steps to prevent hair loss and never try not to use chemical products like hair colors and gels and shampoos. Using a Shampoo is very important but one should always use herbal shampoos that do not have any chemicals.
Hair regain oil is one of the most sought after hair restorative supplements available in the market. Nowadays, it is not uncommon to find a lot of men and women suffering from a variety of hair fall problems such as hair fall, thinning, split ends, dandruff, and many others due to a variety of factors including health, lifestyle, and environment. It is no surprise that noticing more hair strands covering the pillow each morning. In such cases, herbal hair oil consisting of essential oils come into the picture and enable you to cherish the joys of having long, thick, silky, and strong hair strands. This is where herbal hair care supplements such as hair regain capsules come into the picture. Today, we will be reviewing the effectiveness of hair regain oil for improving the overall health of your hair. Let's start!
What is hair regain oil?
Hair regain oil is an advanced hair care supplement that comes enriched with the power of medical-grade botanical extracts of Himalayan herbs such as Bhringraj, Ashwagandha, Tulsi, Neem, Olives, Coconut, and Lajwanti. These excellent herbs have got special importance in the field of Ayurveda for their medicinal advantages and are widely used in the management of hair-related problems. Here are some amazing ways it can benefit your hair-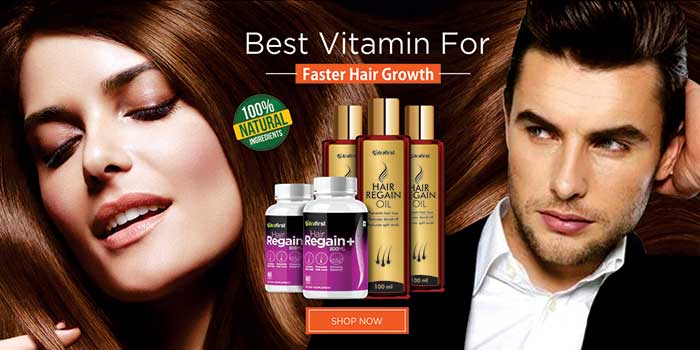 Prevents hair fall- Hair fall is a common problem faced by most men and women across the globe. The causes for such problems are many and some of the most common ones include- stress, vitamin deficiencies, over-styling, and many others. In contrast, dunking your hair and massaging your scalp with hair regain oil makes a wonderful remedy to achieve soft, thick, and long hair quickly and naturally. This ayurvedic supplement contains Bhringraj, a rare Himalayan herb that seeps into the scalp and the essential micronutrients make them stronger. Also, natural adaptogens such as ashwagandha in this concoction remove stress and prevent hair fall and thinning amongst men and women. This lowering of stress results in a calm mind and improved flow of oxygen-rich blood in the scalp, thus it strengthens hair follicles and prevents them from falling out.
Softens hair- Brittle, coarse, and dry hair are unmanageable and can make you appear unsightly. A ruined hair texture often comes as a result of climate, heat styling, and chemical treatments such as Brazilian blowout. In contrast, herbal hair care remedies such as hair regain oil can deeply nourish each hair strand and provides the hair with a natural sheen and softens them. This organic supplement contains olive oil, coconut oil that effectively penetrates the hair strands and locks in the moisture. Besides, valuable components such as vitamins and minerals in this hair oil cancel out the cellular damage done by harsh chemicals and heat treatments.
Makes hair glossy- Tulsi and Lajwanti are known to provide much-needed hydration to hair from within and make them appear naturally glossy and smooth. If you are the one dealing with dull and shiny less hair, the regular use of this herbal medicine can help you reach your beauty goals in no time.
How to use hair regain oil?
Using hair regain oil is simple and easy. To reap the best benefits, take a coin size of the oil on your hand and rub both palms together to spread evenly. Now massage it onto the scalp in a circular motion, using your fingers. Leave in at least for an hour or preferably overnight. Wash off the next morning or after a few hours using regular shampoo.
Where can I buy hair regain oil at the best price in India?
Buy best hair regrowth oil in India for men and women at the lowest price and grab free home delivery with best discounts on hair care supplements.
Understand the worth of your hair as damaged hair cannot be easily controlled by so-called natural hair oil supplements until it is infused with Ayurvedic ingredients. Your identity is recognized by your hair and face value. A beautiful face with brittle hair makes no good impression.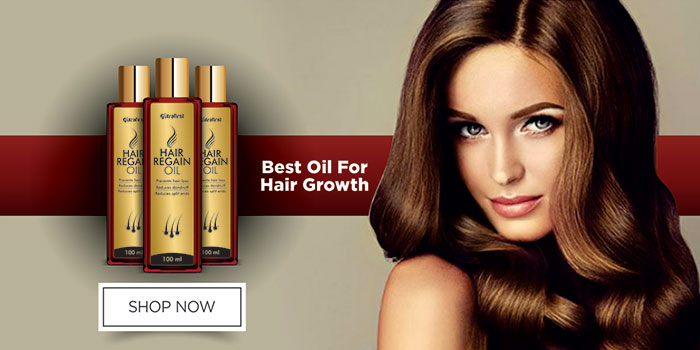 Countless people pay attention to the beauty of the face but tend to overlook pampering their hair with the same zeal that they have for the face. We imbibe every little thing from our favorite celebrities, from emulating their style, stealing their looks to using cosmetics as they do.
However, hair is one part that goes unnoticed especially for the ones that are going through the loss of hair strands per day. They have no other option but to accept the reality that they are getting bald. It is not as if that you will have bountiful and voluminous hairs at all stages of life but maintaining them is in your hand. Caring of hair can extend the time period of falling of hair and controls it to some extent.
Some folks are naturally blessed with good hair follicles and leave no stone unturned in flaunting their fluffy hair. But what about those who are compelled to live the life that they seem to be losing interest for? The reason is nothing but excess hair fall or baldness that spoils everything.
If you are tired of using a number of hair oil supplements to prevent hair fall and always end up spoiling your mood then, stop doing it. Think for a while what you are putting your money into, is it worth it? One right choice may unfurl your every day with pleasant surprises. It is needless to say that we are surrounded by noxious air pollution which is not hair friendly. So, choose wisely whatever hair oil you are picking up.
To retain the radiance of lustrous locks, powerful Ayurvedic herbal hair oil should be preferred choice to remove dryness and dandruff. Taking the right steps to protect the hair from falling should be the priority as the overall personality depends on the condition of hair. Nourish your hair with the best hair oil to rapidly grow the hair.
Nutrafirst Hair regain oil, ingredients like Lajwanti, Chamomile, Coconut, Tulsi, Neem, Bhringraj, and Ashwagandha have been used to give hair the amazing hair volume. This best hair oil for men and women curbs premature grey hair, hair fall, and dandruff. Devote some little time to the health of your hair and go carefree for the rest of your life.
The blend of above-mentioned ingredients brings shine and density in no time. Bhringraj widely known for many other health benefits boost the blood circulation to the scalp and helps in triggering hair growth. When the blood is boosted, it gives your hair follicles the nourishment it requires. Almost all the ingredients have the same potential as Bhringraj does and surely proves to be a good tool in terms of curing hair loss.
The top benefits of using natural hair oil are:-
This oil improves the health of your hair and brings massive improvement in luster, strength, and density. The natural herbal hair oil contains vitamins that act as a source of nourishment to the hair.
Ensure to give your hair a thorough massage with such herbal hair oil that goes into the root of your scalp and boost the blood circulation to improve the hair growth.
Make a routine to use the oil regularly to ward off premature grey hair.
Our natural hair oil fortifies hair tissues with the presence of herbal ingredients. No other products like shampoo and conditioner have this much efficacy to nourish hair so deeply the way this oil does.
Hairs are vulnerable to damages as they are exposed to all noxious air and natural elements, so to prevent tames frizzy hair and excess hair loss. They need meticulous care with good herbal hair oil that can feed nutrients to the hair.
For stronger, longer, and lustrous hair, use our natural hair oil as they contain the fatty acids for the improvement of hair.
No other remedy proves to be successful if it is not endowed with good ingredients. Hair growth is possible only with natural hair oil that is loaded with pure and herbal ingredients. Make sure you are choosing products like we have as they have essential ingredients mixed in the oil for good hair growth.
Hair plays a vital role in defining the tone of your overall appearance. However, the cool waves of frosty winters can take a toll on the overall health of your crowning glory. The changes in weather not only make the hair dry and brittle but can give rise to dandruff and massive hair fall as well. In such cases, you may strive to find the best natural remedy to keep the hair strong, smooth and silky. Haircare experts conclude oiling the locks with essential (herbal) oils as the ultimate remedy. Today, we're here with a list of oils that can help men and women keep their hair healthy and strong. Let's start!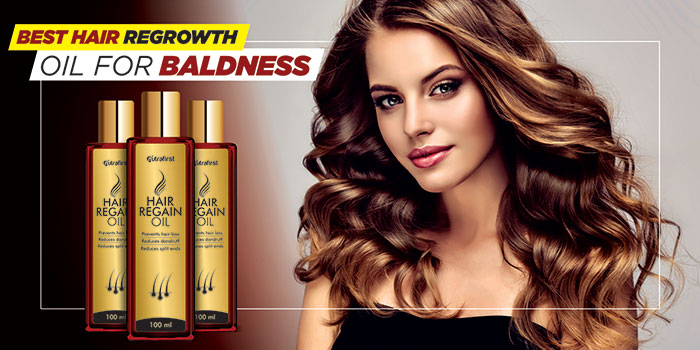 Bhringraj Oil-
Bhringraj or commonly known as 'false daisy oil' is being used as a herbal hair care remedy, since ancient times. It is admired by the hair experts for its exceptional ability to nourish the follicles from within and improve texture. Also, this organic potion contains anti-microbial agents that help prevent dry scalp and prevent infections as well.
Almond oil-
Let it be your favourite dessert or beauty regimes, almonds find a special place everywhere for all good reasons. These light-brown kernels form a rich source of essential nutrients such as Vitamin A, E and C that benefits your locks in numerous ways. Vitamin E in this natural elixir contains a range of antioxidants that neutralize the problematic free-radicals. Besides, it provides the much-needed hydration to the follicles as well as hair strands, thus leaving them soft, smooth and silky.
Coconut oil–
Coconut oil is often called a miracle oil for all the good it can do to your hair as well as skin. Hair fall is an annoying problem that occurs as a result of protein deficiency. Coconut oil, on the other hand, replenishes the hair with essential proteins and prevents hair loss. Besides, it helps prevent premature greying and curbs the problem of split ends as well.
Neem oil-
Neem oil contains regenerative properties that accelerate cell division in the hair strands for fast hair growth. Besides, the anti-microbial and anti-inflammatory agents in this oil prevent the growth of bacteria or fungus on the scalp, which, in turn, aids in faster hair growth. Also, it adds bulk to the strands and makes them appear smooth and thick.
Chamomile oil-
Chamomile, a flower from the family of daisy makes a wonderful potion for hairs. This soothing oil contains anti-inflammatory agents that help treat numerous conditions such as flaky scalp, dandruff and eczema. Also, it strengthens the hair roots and effectively curbs hair fall.
These are some herbal hair oils that can help you achieve thick, strong and glossy hairs naturally. Try any of them and feel the difference.
Where can I buy essential oils for hair growth?
You can Buy Best Hair Oil For Men and Women in India @ NutraFirst.in