Everyone craves healthy, shiny, and beautiful hair but only a few realize that achieving a healthy mane involves a lot more than investing in expensive shampoos, conditioners, and hair spas. A beautiful mane also means that hair strands and follicles are well-fed with nutrients that play a crucial role in hair growth. Nowadays, almost each of us encounters common hair-related problems such as hair fall, split ends, premature greying, snail-paced hair growth, etc. All thanks to nutritional deficiencies, poor lifestyle habits, wearing tight hairstyles, heat & chemical treatments, etc. While expensive shampoos or hair spas at the salon provide superficial benefits, the best bet is to provide your hair the right nutrition.
Nutrafirst Hair Regain Oil and Hair Regain Capsules can go a long way to give your hair the nourishment it needs. But why Nutrafirst supplements? It is because these products have been infused with selected natural ingredients that carry ultimate power to uplift your hair health. Read on to understand how powerful herbs and essential oils in these products make a wonderful aid to reach your dream hair naturally. Let's start!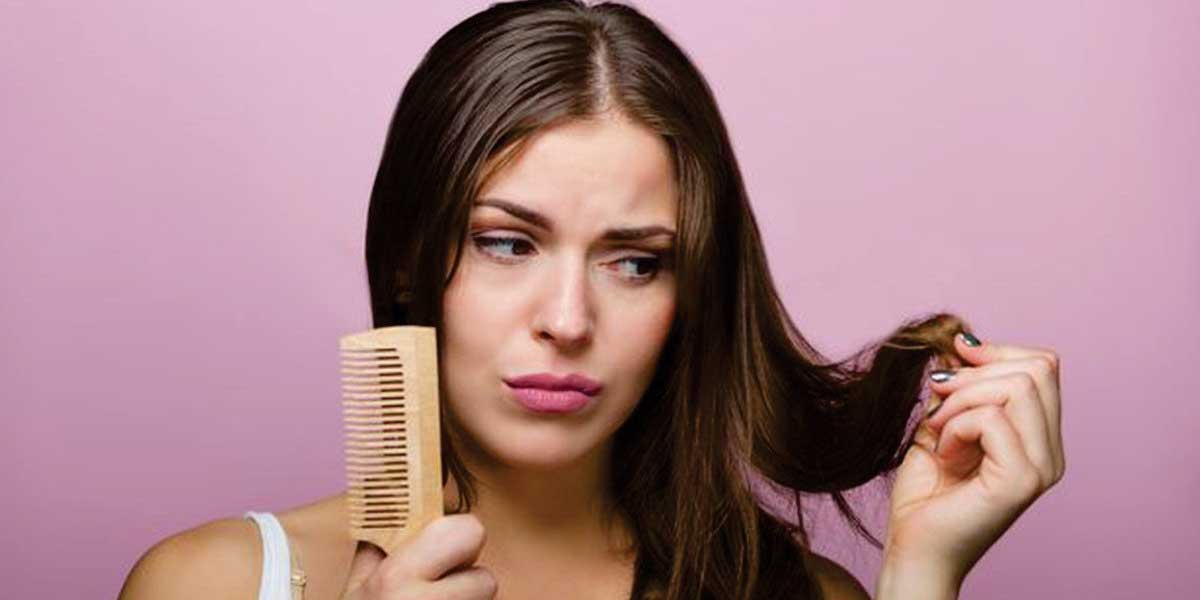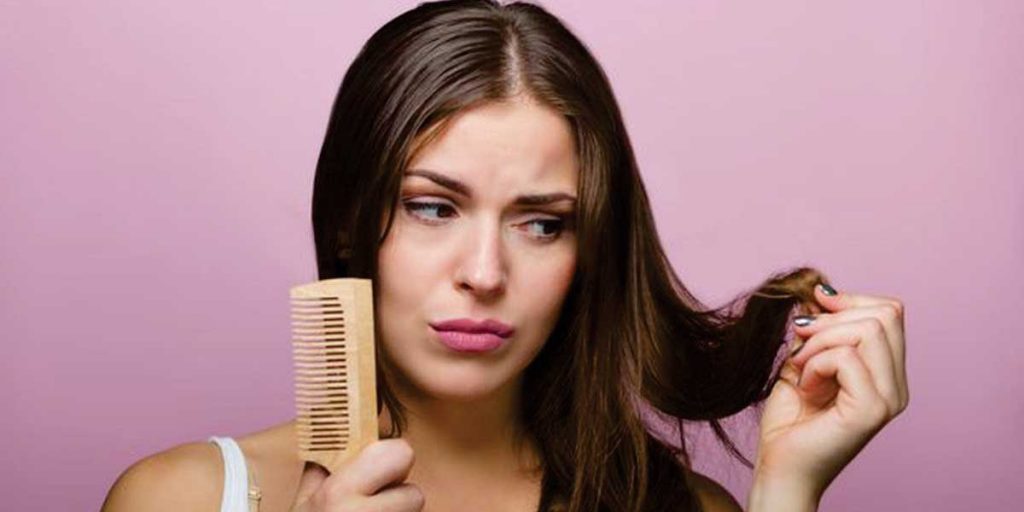 Bhringraj: Also known as 'false daisy', bhringraj is a revered herb in Ayurveda for its profound impact on hair health. The herb comes fortified with polypeptides, vitamin E, and minerals that strengthen hair follicles and prevent hair fall. Besides, hydrating agents in the herb help lock-in moisture in the strands and make them silky & smooth.
Olive Oil: Oh, olives! These tiny fruits are probably everyone's favorite when it comes to hair care. Olive oil makes a rich source of vitamins, minerals, and antioxidants that contribute to hair health. This natural elixir is known for its properties to ward off split ends and makes hair soft and smooth.
Shankhapushpi: Shankahapushpi or morning glory plant makes a wonderful potion for hair. It is because natural compounds in shankhapushpi extract relieve stress and promote blood circulation in the scalp. A rich supply of blood in the scalp strengthens hair follicles and prevents the strands from falling out. Also, vitamins, minerals, and amino acids in the herb provide nutrition to hair strands and make them resilient to damage.
Coconut Oil: Coconut oil makes a ritualistic hair growth treatment in India. It is because the organic oil constitutes an array of vitamins, minerals, amino acids, and antioxidants that are highly beneficial for hair health. These nutrients not only benefit hair strands but scalp health as well. All thanks to its hydrating agents that deep moisturizes the scalp and prevent dandruff and flaky scalp.
Neem Oil: Neem, botanically known as Azadirachta indica holds immense importance in Ayurveda for its health and beauty benefits. This natural anti-microbial oil diligently prevents scalp infections and inflammation that not only cause discomfort but also interfere with hair growth.
These are a few impressive ingredients that can help you achieve dream hair faster than you would ever expect. So, make them a part of your hair care routine and get ready to flaunt stronger, smoother hair.
It feels great to bask in the sun and support your vitamin D supply. But do you know the UV rays coming out of sun can damage your scalp? Besides this, the unending dust and pollution around also affects your hair. And what about styling? The experiments you do with your hairstyle has a long-term impact on its health. So, you might be facing (or soon face) hair fall. But don't worry! This problem has a simple yet highly effective solution and that's regular oiling. Gently applying hair growth oil helps increase blood flow to your scalp and nourishes the roots. It not just encourages hair growth but also relaxes your body, relieves you from headache, and induces a sound sleep. But why not use a normal hair oil? It is because using a hair growth oil is known to offer added benefits and reverses hair damage.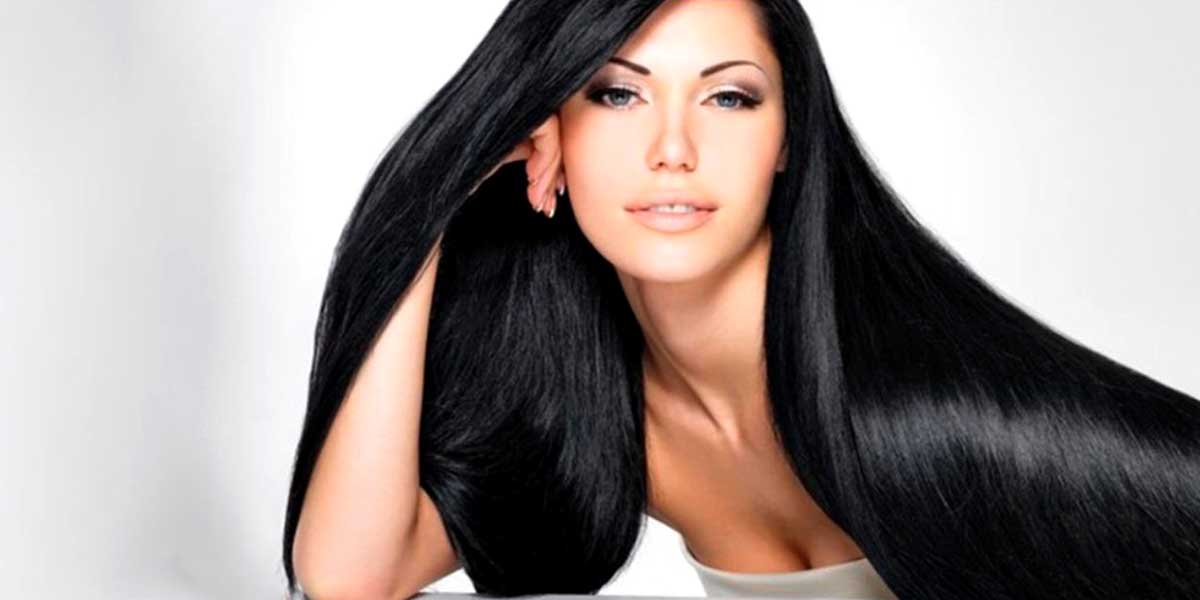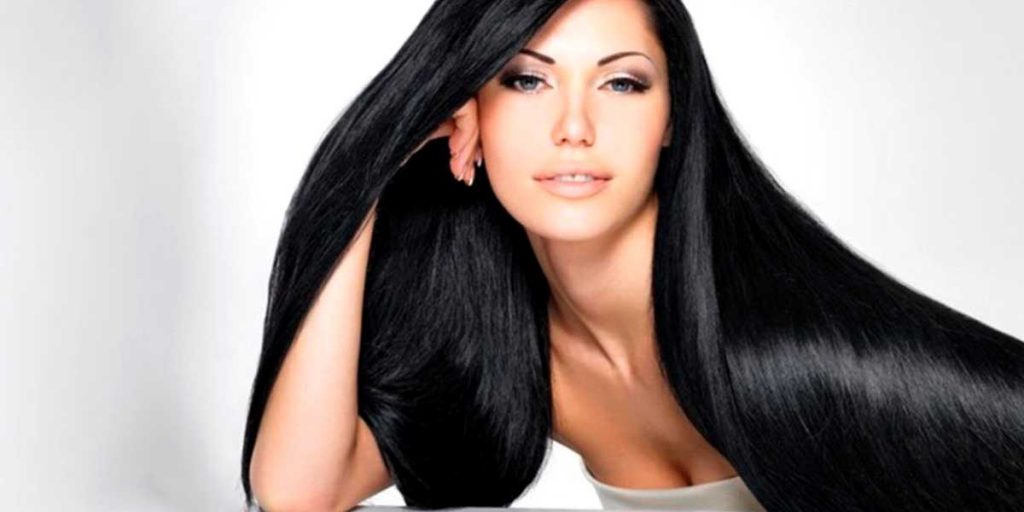 Benefits of Using Hair Growth Oil-
• Applying hair growth supplements promotes blood flow in the scalp and nourishes hair follicles. Nourished follicles result in rapid hair growth.
• Hair growth oil seamlessly diffuses into the scalp and gets absorbed into roots. It provides essential nutrients to the tissues and strands.
• Massaging your scalp with the best oil for hair growth promotes thickness. It also enhances the nutrient and oxygen supply to hair cells.
• Daily massaging with a hair fall control oil reduces the chances of hair loss by treating dandruff. The oil's anti-inflammatory and antimicrobial properties help fight the dandruff-causing bacteria.
• Regular massaging averts split ends and dryness, leading to stronger as well as a silky mane.
• Applying hair growth oil adds a shielding sheath, which prevents the UV rays' harmful effects.
• A hair massage also straightens the hair shaft by making a layer. This averts split ends and stops hair from breaking.

Well, we have noted the benefits of using a hair growth oil. But are there any specific ingredients that you should look for? Yes! Here are 5 best ayurvedic ingredients of hair growth oils and how they benefit your hair health:
• Coconut Oil- Coconut oil is a famous treatment for hair fall. Lauric acid present in the oil prevents hair loss and nourishes the scalp. A high antioxidant percentage also aids hair growth.
• Bhringraj Oil- Bhringraj oil is a natural solution to hair problems like hair fall, irritated scalp, and premature greying. With higher pollution levels and stress in the modern lifestyle, one needs the right health supplements and vitamins for hair loss. Here, Bhringraj oil's scalp cleaning and mind-calming effects help reverse hair damage.
• Neem Oil- Neem oil is probably the best hair fall control oil because of the high fatty acid constituency. It is a great cleanser that unclogs the scalp pores and cleans it to encourage hair growth. It makes the hair shinier and voluminous.
• Almond Oil- Almond oil is effective in preventing breakage and eliminating split ends. This oil is high in linoleic acid and oleic acid content. These acids condition hair, encourage resilience and make them healthier and stronger. Moreover, the presence of vitamin E improves hair texture as well.
• Argan Oil- Argan oil effectively repairs damaged and dull hair and promotes hair growth with high antioxidant presence. The oil deeply nourishes the scalp and follicles, stimulating the thickness and health of strands.
Thus, choosing the right hair growth oil promotes hair volume, provides strength to the tissues, encourages hair growth, treats dandruff, and adds luster. For 100% natural restoration, Nutrafirst brings Hair Regain Oil equipped with Ayurvedic ingredients like Bhringraj, Ashwagandha, Tulsi, Neem Oil, Coconut Milk, Carrot Seed Oil, and more. For a more effective solution, you can also check out Nutrafirst Hair Regain Capsules to add health, thickness, and length to your strands.
While it comes to enhancing your aesthetics, hair plays a crucial role. Indeed, it is your crowning glory and a healthy. Lustrous mane imparts a positive impression on anyone you see you. Unfortunately, most men and women today deal with a variety of hair related problems such as hair fall, thinning, split ends, dandruff, and many others due to a variety of factors. Some common contributors to these issues are- vitamin deficiencies, unhealthy lifestyle, environmental pollution, and stress. Nowadays, even young men and women are dealing with thinning hair and massive hair loss, which can be credited to poor lifestyle and excessive stress. In such circumstances, herbal supplements such as Hair regain plus capsules help you achieve thicker, fuller, and healthy mane. The rejuvenating properties of this amazing supplement can be credited to Himalayan herbs such as Bhringraj extract, Yashtimadhu, Brahmi extract, Hibiscus, Ashwagandha, Shankhapushpi extract used in their manufacturing. These pills are all-natural and are formulated by industry experts after years of extensive research. Also, this supplement is easy to use and does not contain any harmful chemicals and synthetic fillers. Here is a list of impressive health benefits hair regain capsules regularly-
Achieve fuller, healthier, and thicker hair-
What can be more frustrating than watching more hairs clogging the drain? Hair fall, thinning, and flat hair are a few common annoying troubles that have touched millions of men &women of all ages and ethnicities. Such problems are not only annoying but can ruin your overall appearance. In such cases, regular use of hair regrowth capsules can act as your true companion and help you combat these issues quickly and naturally. This advanced hair restorative formula contains shankapushpi and ashwagandha that are known for their best stress-relieving properties and improving the flow of oxygen-rich blood in the scalp. This shift in the oxygen level in the scalp provides better strength to the hair and prevents them from falling out. Also, other ingredients such as yashtimadhu and brahmi aid in maintaining the elasticity of the hair strands and prevent them from breaking.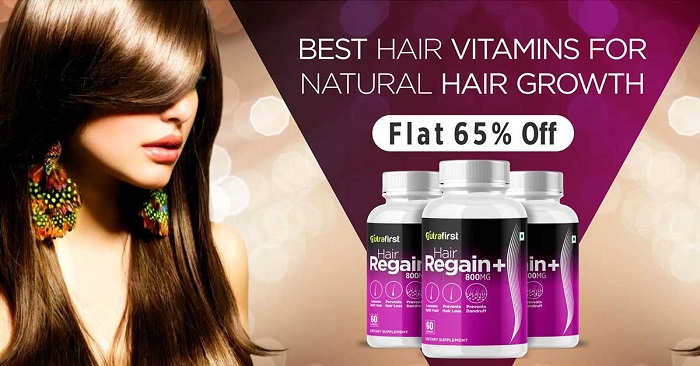 Prevents dandruff and itchy scalp-
Every day, our scalp comes in contact with irritants such as dust, pollution, grime, sweat, and microbes. These substances not only disturb the pH of the scalp but can lead to a variety of infections, dandruff, and itchy scalp. This anti-hair fall medicine comes packed with powerful antimicrobial agents such as neem and tulsi oil that fight against harmful microbes that cause dandruff, flaky scalp, and infections. In medical terms, dandruff is known as seborrhoeic dermatitis. Also, the moisturizing agents in these pills seep deep into the scalp and moisturize it, thus reducing the chances of the flaky or irritated scalp.
Make tresses glossy and smooth-
Dry, coarse, and shine less hair are unpleasant to touch and make you look unattractive. Hair regain capsules for men and women come fortified with amazing hydrating ingredients such yasthimadhu and hibiscus that diligently work to repair the cell damage and lock-in the moisture in the strands, thus providing you with smooth and glossy hair naturally.
Where can I buy hair regain capsules?
Buy best hair regain capsules online in India for men and women at the lowest price and avail free home delivery services at your home.