Everyone craves healthy, shiny, and beautiful hair but only a few realize that achieving a healthy mane involves a lot more than investing in expensive shampoos, conditioners, and hair spas. A beautiful mane also means that hair strands and follicles are well-fed with nutrients that play a crucial role in hair growth. Nowadays, almost each of us encounters common hair-related problems such as hair fall, split ends, premature greying, snail-paced hair growth, etc. All thanks to nutritional deficiencies, poor lifestyle habits, wearing tight hairstyles, heat & chemical treatments, etc. While expensive shampoos or hair spas at the salon provide superficial benefits, the best bet is to provide your hair the right nutrition.
Nutrafirst Hair Regain Oil and Hair Regain Capsules can go a long way to give your hair the nourishment it needs. But why Nutrafirst supplements? It is because these products have been infused with selected natural ingredients that carry ultimate power to uplift your hair health. Read on to understand how powerful herbs and essential oils in these products make a wonderful aid to reach your dream hair naturally. Let's start!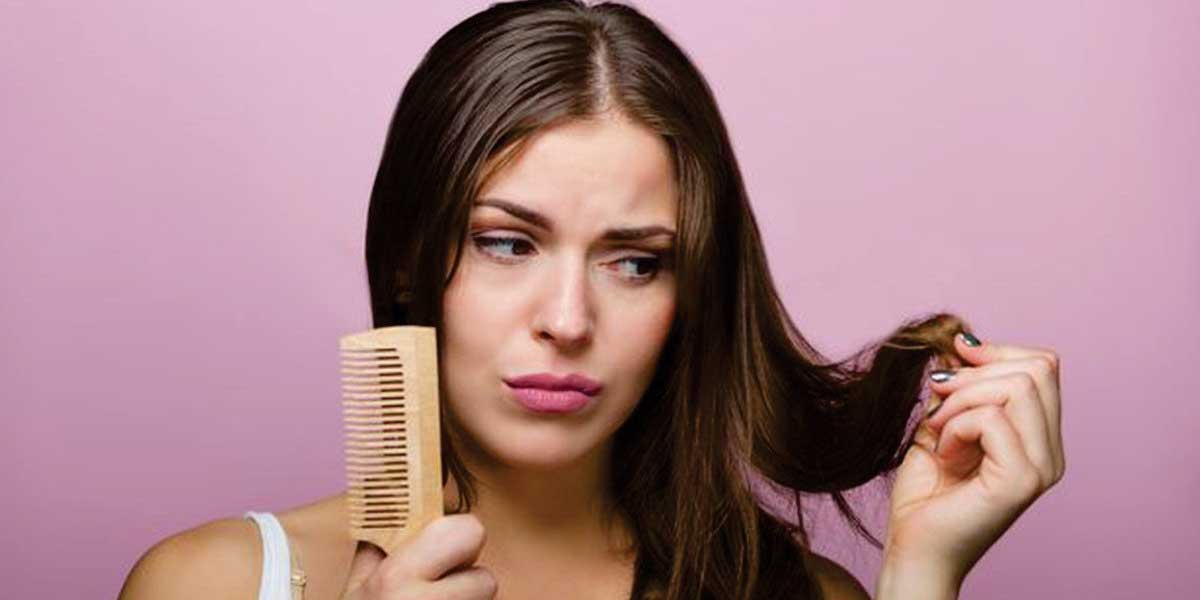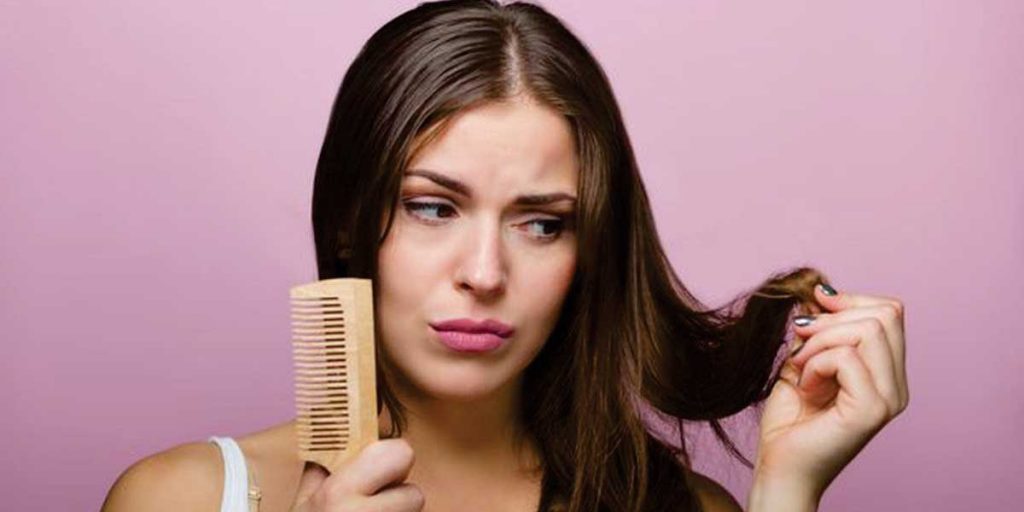 Bhringraj: Also known as 'false daisy', bhringraj is a revered herb in Ayurveda for its profound impact on hair health. The herb comes fortified with polypeptides, vitamin E, and minerals that strengthen hair follicles and prevent hair fall. Besides, hydrating agents in the herb help lock-in moisture in the strands and make them silky & smooth.
Olive Oil: Oh, olives! These tiny fruits are probably everyone's favorite when it comes to hair care. Olive oil makes a rich source of vitamins, minerals, and antioxidants that contribute to hair health. This natural elixir is known for its properties to ward off split ends and makes hair soft and smooth.
Shankhapushpi: Shankahapushpi or morning glory plant makes a wonderful potion for hair. It is because natural compounds in shankhapushpi extract relieve stress and promote blood circulation in the scalp. A rich supply of blood in the scalp strengthens hair follicles and prevents the strands from falling out. Also, vitamins, minerals, and amino acids in the herb provide nutrition to hair strands and make them resilient to damage.
Coconut Oil: Coconut oil makes a ritualistic hair growth treatment in India. It is because the organic oil constitutes an array of vitamins, minerals, amino acids, and antioxidants that are highly beneficial for hair health. These nutrients not only benefit hair strands but scalp health as well. All thanks to its hydrating agents that deep moisturizes the scalp and prevent dandruff and flaky scalp.
Neem Oil: Neem, botanically known as Azadirachta indica holds immense importance in Ayurveda for its health and beauty benefits. This natural anti-microbial oil diligently prevents scalp infections and inflammation that not only cause discomfort but also interfere with hair growth.
These are a few impressive ingredients that can help you achieve dream hair faster than you would ever expect. So, make them a part of your hair care routine and get ready to flaunt stronger, smoother hair.
Hair fall, thinning hairs, and dandruff are common issues today. All thanks to modern lifestyle, exposure to harmful sun radiations, pollution, and chemical-laden hair products that deteriorate hair quality and lead to hair fall. In such scenarios, hair regain supplements such as Nutrafirst hair regain capsules can help you achieve fuller, longer, and thicker hair naturally. Let's know about it.
All about hair regain oil-
Nirvasa hair regain oil makes a wonderful blend of rare Himalayan herbs such as Bhringraj, Ashwagandha, Tulsi, Neem, Olives, Coconut, And Lajwanti. These medical-grade botanicals hold immense importance in Ayurveda and make a proven remedy to curb annoying hair-related problems such as falling, thinning hairs, and dandruff. Here are some amazing ways it can benefit your unruly and lifeless hair-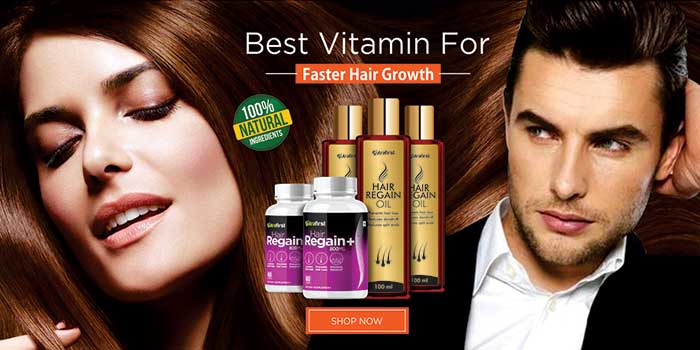 1. Prevents hair fall-
Hair fall is one such problem that has left several men and women in distress. It is because; all of the hair is something that plays an important role in defining the overall tone of your appearance and losing more hair with each passing day can make you fear going bald. But, don't worry! Certain hair restorative supplements such as Nutrafirst hair regain oil can help you reach your beauty goals in no time. This ayurvedic supplement comes fortified with the goodness of Bhringraj, a Himalayan herb that penetrates the scalp and reaches the hair roots. Besides, Ashwagandha, another important component makes an organic adaptogen and diligently fend off stress. Such a mind-calming supplement plays a crucial role in mind-calming and enhancing the flow of oxygen-rich blood in the scalp, strengthening hair follicles and preventing them from falling out.
2. Makes hair smooth-
Nowadays, most people struggle with brittle, coarse, and dry hair due to a variety of causes. The causes for such problems are many; some of the common ones include- harsh climate, heat styling, and chemical treatments such as Brazilian blowout, etc. In such cases, herbal hair restorative supplements such as Nutrafirst hair regain oil can help combat these problems naturally and quickly. This organic hair restorative supplement contains olive and coconut oil that seeps inside the strands and locks in the moisture. Besides, other valuable components such as neem oil help fight off several microbial infections on the scalp, and vitamins and minerals present in these ingredients diligently work to reverse the cellular damage done by harsh chemicals and heat treatments.
3. Makes hair glossy-
Each one of us wants our hairs to look smooth, silky, and glossy. Tulsi and Lajwanti extracts make a few powerful herbs that are believed to do wonders when it comes to hydrating hair and improving texture. These botanical extracts help lock in the moisture in the strands and impart a brilliant shine in them.
How to use hair regain oil?
Using hair regain oil is simple and easy. To reap the best benefits, take a coin size of the oil on your hand and rub both palms together to spread evenly. Now massage it onto the scalp in a circular motion, using your fingers. Leave in at least for an hour or preferably overnight. Wash off the next morning or after a few hours using regular shampoo.
Where can I buy the best hair regain oil at the best price?
Buy best hair regrowth oil in India for men and women at the best price @ Nutrafirst.in and avail free home delivery services with best discounts.
Hair is probably one of those beauty assets that make you feel more charming and confident. However; in modern times, most of us are affected by a range of hair-related problems due to several reasons. Some common ones include vitamin deficiencies, hormonal imbalances, stress, and harsh environmental conditions etc. Also, as a desperate attempt to achieve thick, strong and lustrous hair, you may rely on expensive shampoos and serums. However; these chemical-laden products can do more harm than good. Eager to know which is the best way to nourish your dull and lifeless tresses? Well, the cool answer is – Oiling!
Why oiling your hair is important?
Our hair is the last to receive essential nutrients from the food we eat and the first to donate these organic compounds to different tissues and organs. On the other hand, oiling them with natural oils feed them with the much-needed nutrients and makes a powerful tool to promote thick, long and healthy hair growth.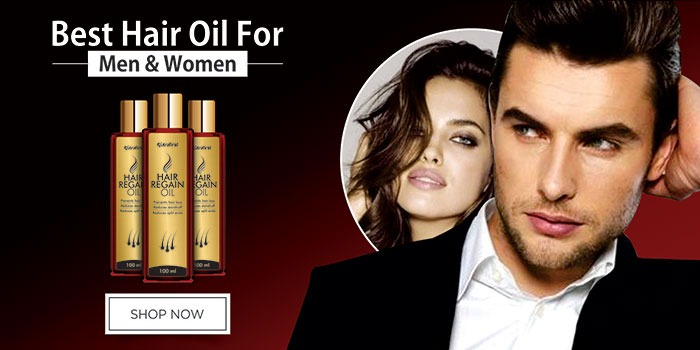 Best benefits of oiling your hairs-
There are several benefits of oiling the hair with essential oils. Here are some of the most impressive ones-
1. Prevents Dandruff-
Dandruff occurs as a result of dryness or bacterial infection on the scalp, wherein, dried chunks of dead skin appear as flakes. This accumulation of dead skin around follicles causes hair breakage. Oiling, in contrast, moisturizes the scalp and prevents dandruff.
2. Stimulates hair growth-
When you pour essential nutrients into the scalp, it results in healthy hair growth. It provides the follicles with valuable micronutrients that nourish them from deep within. Also, constant massage helps improve blood circulation and reenergize dormant hair follicles.
3. Locks-in hair protein-
Our hair is made up of proteins that may get damaged due to use of harsh shampoos, environmental conditions, and heat treatments. Oiling coats the hair strands and fills any pores in them. Since most herbal oils contain vitamin E, they help lock-in the protein and protect them from any damage.
4. Relaxes mind and muscles-
Stress is one of the prime causes of hair fall and other related issues. Massaging the scalp with warm oil increases the blood circulation and relieves stress. Also, it relaxes the muscles and helps reduce aches and pains.
Which is the best hair oil available in India?
Nowadays, you can find a wide variety of essential oils in supermarkets and pharmacy stores. Some of the common ones include Almond oil, Coconut oil, Bhringraj oil, Oilive oil, Amla oil, and many more. But, you may find it difficult to include all of these ingredients in your hair care regimens and for this reason, many companies are coming up a cocktail of essential oils in the form of hair care supplements. However, many of them may contain chemical fillers and impurities, which may put negative impacts on your hair. Yet, certain reputed brands like Nutrafirst has launched hair regain oil that comes fortified with the goodness of rare Himalayan herbs. Also, it is 100% natural and contains no harmful chemicals and synthetic fillers.
Hair plays a crucial role in improving your appearance and most of us spend a few worthy minutes to style them every morning. However; many men and women across the globe are affected by several hair-related problems such as hair fall, thinning strands, split ends, dry& coarse hair and many others. The causes for these common hair problems are many, so are the range of expensive shampoos and conditioners that claim to improve the hair health fast; however, these chemically-laden products can make the condition even worse. Fortunately, certain natural hair fall treatment like Nutrafirst hair regain capsules can come to your rescue and help you achieve thick, strong and shiny hair naturally.
Nutrafirst hair regain plus capsules:
Hair regain capsules make a natural comprehensive solution for a range of hair-related problems. It is enriched with medical-grade botanical extracts and comes power-packed with the natural goodness of Bhringraj, Yashthimadhu, Hibiscus, Shankhapushpi, Ashwagandha and Brahmi. These organic ingredients are proven to add essential micronutrients to your hair and make them thick, long and glossy naturally. Here are a few ways these all-natural pills can benefit your hair health-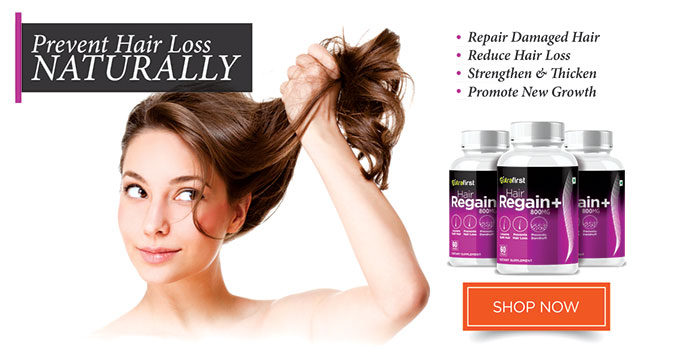 1. Reduce hair fall-
It is frustrating to see several strands on the pillow as you wake up in the morning. In fact, hair fall and thinning tresses are the common problems that have affected people of all ages, gender and ethnicities. Researchers conclude stress as one of the major causes of hair fall amongst the young generation. The active adaptogens such as Ashwagandha and Shankhapushpi in this hair restorative supplement calms the mind and uplifts the level of oxygen-rich blood in the scalp. This boost in the oxygen-rich blood strengthens the hair follicles from within and reduce annoying hair fall.
2. Curb dandruff and stimulate hair growth-
Dandruff is often seen as a strong cause of weaker roots and increased hair fall. Hair regain capsules boast a variety of vitamins and minerals that deep moisturize the scalp and help prevent flaky scalp. Besides, the anti-inflammatory properties of essential oils help prevent scalp infections, itching and rashes. Also, these micronutrients energize the dormant follicles and stimulate faster hair growth.
3. Makes hair voluminous and shiny-
Thinning hairs not only makes you look older, ruin your outer appearance but can take a toll on self-confidence as well. This natural potion contains Brahmi, Yashthimadhu and Bhringraj as active ingredients that are proven to add volume and shine to your dull, lifeless tresses. Also, these herbs fight against premature greying and help maintain the natural color of the hair.
4. Hydrate and improve hair texture-
Dry, coarse and brittle hair not only looks unruly but indicates a lack of much-needed nutrients as well. Hibiscus present in this pure and natural hair supplement seeps inside the hair strands and locks in the moisture; leaving them soft, shiny and smooth.
How to take hair regain capsules?
To achieve thick, strong and beautiful hairs naturally, you are required to take 1 capsule, twice daily (30 minutes before meals) with a glass of lukewarm water.
Where can I buy hair regain capsules at the best price in India?
This natural and ayurvedic hair fall treatment is available online in India. To grab the best deal, buy best hair regain capsules online for men and women @ Nutrafirst and grab best discounts, free shipping and easy method of payment on hair care products.
Achieving soft, smooth and silky hairs is something that tops the beauty goals of most men and women. However, in the recent times of modernity, stress, poor nutrition and harsh climatic conditions, our crowning glory has got accustomed to damage and hair loss. In such cases, many people often spend a fortune in buying expensive hair care products as a desperate attempt to reverse the damage. However; these chemical-laden products can make the condition even worst. Don't worry! Surely, Ayurveda has herbal yet effective treatments to offer. Today, we're here with a list of natural supplements that can help you reach your beauty goals fast. Read on!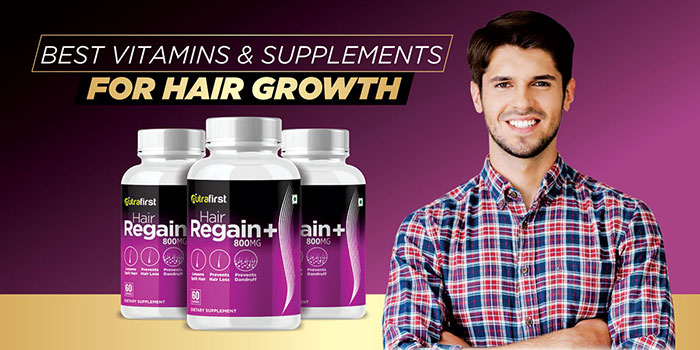 Bhringraj-
Bhringraj or 'false daisy' has gained tremendous popularity in the world of beauty for all its healing properties. The herb from the family of sunflower contains a range of essential nutrients such as Iron, Vitamin E, magnesium, polypeptides, steroids calcium, vitamin D that help ward off several hair-related problems. These phytochemicals are known to strengthen the follicles from within and diligently curb hair fall.
Yashthimadhu-
Yashthimadhu, also known as Licorice or mulethi is common kitchen ingredient in every Indian household. Also, several studies suggested including licorice based products in hair care regimes as an excellent solution to numerous problems. It forms a natural moisturizer and heals the dry, flaky scalp. Also, this powerful herb helps prevent dandruff and reverses hair damage.
Ashwagandha-
Stress is one of the leading causes of hair loss in most people. Ashwagandha is admired throughout the globe as a natural stress-reliever, and many hair care experts swear by its efficacy when it comes to reducing hair fall. The cooling effects of this herb soothe the scalp and ensure a rich supply of oxygen to the follicles. This, in turn, prevents hair fall and make the tresses thick and long.
Brahmi-
Brahmi is a herb known for its miraculous properties to curb premature greying of hairs. Also, its hydrating nature provides much-needed moisture to the hair strands and makes them appear smooth and glossy.
Shankhapushpi-
Also known as a powerful brain tonic, the use of Shankhapushpi (Gotu kola) in hair products is not new. It is another adaptogenic ingredient that diligently lowers stress and its effects on the health of your hairs. If you are experiencing stress-related hair loss, including shankhapushpi in your hair care regimes can help.
How to use-
You can use these herbs in numerous ways right from consuming them as a capsule, using them as a herbal hair mask or massaging the scalp with their oil.  However, finding authentic and pure herbs can be a difficult challenge for you. In such scenarios, using a herbal supplement that contains these herbs as an active ingredient is the best way to reap their optimal hair care benefits. Nutrafirst hair regain capsule (best hair vitamins for faster hair growth) is a premium product in the league.
Where can I buy hair regain capsules?
You can buy authentic, safe and pure hair regain capsules in India best price with free shipping.